Definition
revenue recognition
Revenue recognition is the point at which income becomes acknowledged officially.
When a company receives income, it must be recorded as revenue in a general ledger. It must also be reported on an income statement for that reporting period. This is quite straightforward when the company sells something tangible, like computers, because revenue can be recognized as soon as the customer receives the computer. Things can get more complicated, however, when the company sells something like software as a service (SaaS). In this type of business model, the company's general ledger and income statements must recognize incremental income spread out over several months and perhaps even several reporting periods.

Download this free guide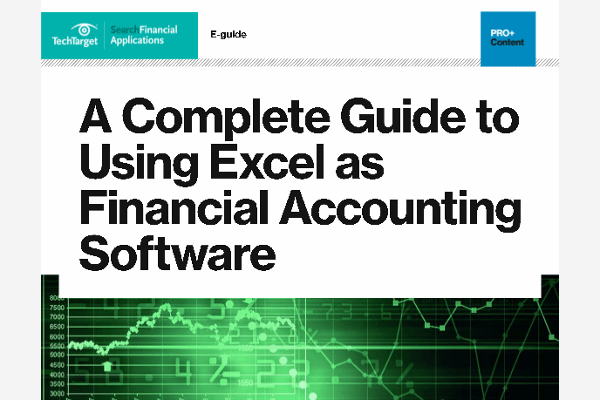 Download Our Complete Guide to Using Excel as a PDF
Packed with tips and tricks, best practices, case studies, a quiz and a glossary of must-know definitions, here's our 100-page essential guide to making the most of Excel in finance – and recognizing when it's time to leave it behind.
By submitting your personal information, you agree that TechTarget and its partners may contact you regarding relevant content, products and special offers.
You also agree that your personal information may be transferred and processed in the United States, and that you have read and agree to the Terms of Use and the Privacy Policy.
Enterprise resource planning (ERP) systems have not typically included revenue recognition capabilities, and for this reason, many companies perform revenue recognition processes in Microsoft Excel. However, in recent years, financial management vendors have been adding revenue recognition modules to their offerings to help meet the needs of changing business models. Revenue recognition software proponents claim the technology helps to simply the revenue recognition process; however, because specific requirements vary significantly from company to company, these products often require customization or configuration to work effectively.
Continue Reading About revenue recognition
PRO+
Content
Find more PRO+ content and other member only offers, here.