Definition
reverse logistics
Reverse logistics is the set of activities that is conducted after the sale of a product, such as servicing, refurbishment and recycling, for the purpose of recapturing value or proper disposal. It typically involves returning a product to the manufacturer or distributor or sending it along for processing in the final stages of the product's lifecycle. Reverse logistics is sometimes called aftermarket supply chain, aftermarket logistics or retrogistics.

Download this free guide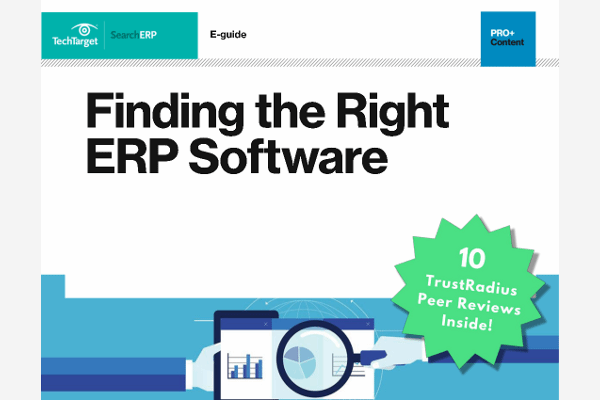 Download: Finding the Right ERP Software
Believe it or not, people are still searching for the perfect ERP system for their business. And with cloud and multivendor options to consider now too, we want to ensure you're getting it right. Read what real users have to say about 10 ERP products.
By submitting your personal information, you agree that TechTarget and its partners may contact you regarding relevant content, products and special offers.
You also agree that your personal information may be transferred and processed in the United States, and that you have read and agree to the Terms of Use and the Privacy Policy.
The aftermarket processes that a product can undergo in reverse logistics are numerous and include:
Remanufacturing - rebuilding the product with reused, repaired or new parts
Refurbishment - resale of a returned product that has been repaired or verified to be in good condition
Servicing - a broad category that includes customer service, field service and product returns, such as issuance of return merchandise authorizations
Returns management
Recycling and waste management
Warranty management
Warehouse management
Like other supply chain management (SCM) processes, reverse logistics can be made more efficient and profitable with better planning, management and execution, and is a key component of service lifecycle management (SLM). Reverse logistics can have a significant impact on a company's bottom line, in good and bad ways. For example, generous return policies can encourage distributors and retailers to order more stock than they expect to sell, which can increase inventory costs for manufacturers. Proper disposal of products can minimize penalties from noncompliance with environmental regulations.
The same SCM and e-commerce technologies involved in moving products to consumers (known as forward logistics) are used in reverse logistics, including barcodes and scanners used to track returns, materials handling systems in warehouses and Electronic Data Interchange (EDI) for transmitting documents between supply chain providers. SCM and ERP software vendors were initially slow to support reverse logistics, according to some experts, but most sellers now include some reverse logistics features in their suites. A number of niche vendors specialize in it. Third-party logistics providers (3PLs) also offer reverse logistics services.
Continue Reading About reverse logistics
Dig Deeper on Supply chain planning and execution
PRO+
Content
Find more PRO+ content and other member only offers, here.