Evaluate
Weigh the pros and cons of technologies, products and projects you are considering.
Ultimate Excel finance guide
Expert and user advice on how to effectively manage corporate finance Excel use
Introduction
Microsoft Excel has long been a trusty tool in the finance manager's arsenal. Excel spreadsheets are ubiquitous in the finance department and with good reason -- they're cheap, easy to set up and require no training.
But while spreadsheets will almost undoubtedly always have a home in finance, experts caution against relying on Excel too heavily. The downsides of using spreadsheets for finance processes include errors, incongruent data and limited governance. In smaller organizations, spreadsheets might be more readily managed, but the larger the company, the more problems spreadsheets introduce.
In this Excel finance essential guide, read what the experts say on Excel use in finance, and learn to recognize signs that it might be time to adopt alternative technology. Read case studies from companies that formerly depended on Excel for a major financial process, and discover how and why they scrapped the spreadsheets. Finally, get handy Excel tips to optimize day-to-day Excel finance use.
1

Expert advice

-
Problems with using Excel for finance
What's so bad about Excel, anyway? Although there's nothing inherently evil about spreadsheets, experts agree that using them for sophisticated processes they weren't designed to handle isn't a good idea -- and that's even with governance or spreadsheet management capabilities in place. The stories in this section examine the pros and cons (mostly cons) of corporate finance Excel use.
2

Peer advice

-
Moving from Excel to financial management applications
After grasping the true cost of using spreadsheets for major financial processes, finance leaders often decide to transition from Excel to financial management software. But determining what product to adopt and how to best implement it can open a new can of worms. In this section, find tips and advice from finance managers who have firsthand experience moving away from Excel to dedicated software, and learn what benefits their companies have reaped since making the switch.

Download this free guide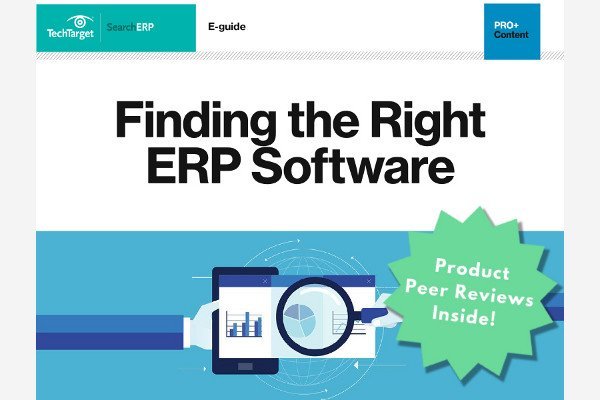 Download: Finding the Right ERP Software
Believe it or not, people are still searching for the perfect ERP system for their business. And with cloud and multivendor options to consider now too, we want to ensure you're getting it right. Read what real users have to say about ERP products.
By submitting your personal information, you agree that TechTarget and its partners may contact you regarding relevant content, products and special offers.
You also agree that your personal information may be transferred and processed in the United States, and that you have read and agree to the Terms of Use and the Privacy Policy.
3

Excel tips

-
Accounting and finance Excel tips
Although Excel shouldn't be the finance department's only technology, spreadsheets are still handy for certain processes. Bearing in mind that Excel isn't leaving the finance function anytime soon, the tips in this section can help finance managers, accountants and auditors optimize common tasks.