Manage
Learn to apply best practices and optimize your operations.
Managing volatility in the cyber supply chain
In this book chapter excerpt, you'll find best practices for managing cyber supply chain volatility and handling complexity on the demand-planning, sales, organizational and supply sides.
Looking for something else?
Learning how to respond to the volatility of a cyber supply chain can be a challenge. Getting familiar with the complexities present in cyber supply chains is a good place to start. In this book chapter excerpt, you'll find best practices for managing cyber supply chain volatility and handling complexity on the demand-planning, sales, organizational and supply sides.
Table of contents:

Managing volatility in the cyber supply chain

Identifying cyber supply chain volatility


Operations—Managing Cyber Supply Chain for Volatility
As we talk about volatility and upheaval in today's supply chains, it is perhaps helpful to distinguish between two distinct types of supply chain complexity: competitive and differentiating complexity vs. non-value added, or even value-destroying, complexity. Clearly, your objective should be to exploit the first, and minimize the second form of complexity.
Demand-Side Complexity in the Cyber Supply Chain
On the demand side of the business equation, a multitude of factors drive complexity in forecasting demand as well as in quoting and booking customer orders.
First, most large manufacturers—even those that sell primarily commodity products—sell to numerous distinct market segments. These segments may be based on the industry sectors they serve, as in high tech, where EMS providers like Flextronics and Jabil serve OEMs in consumer electronics, telecommunications and enterprise computing, medical devices and automotive. Or, companies may segment their market based on the type of customer—e.g., distributor, retailer, and end consumer. In each case, the manufacturer's goal is to provide differentiated treatment to its customers according to their unique needs and value.
For many companies, complexity drives such frequency and breadth of change in business requirements that IT organizations find it extremely difficult to respond quickly or cost effectively enough. The result is that business users must either limit the degree to which they support differentiated supply chain responses to different customer segments, or employ various inefficient workarounds based on their existing IT capabilities.
Additionally, companies often lack the sophisticated analytical tools and end-to-end business process integration platforms that enable the collection of factual information on customer buying behavior. As a result, their knowledge of customer buying patterns may be anecdotal and inaccurate. This makes it extremely difficult for organizations to perform true root cause analysis when customer or business issues arise. Lack of data in a readily consumable format, for example, frequently slows down Six Sigma teams. And when companies do not have the data, they either "fudge" a bit in their analyses, spend lots of time manually collecting data, or confine themselves to only those areas where data readily exist. None of these options is optimal.
More Sales Channels
Another source of demand complexity is the variety of sales channels open to customers. In 1980, if you wanted to buy a new car, perhaps you first went to the bookstore to purchase a paper copy of the latest consumer reports that rated that year's models. Then you called and eventually visited various dealers in your area to test drive cars and negotiate a price. You either took what the dealer had on its lot, or you waited weeks for them to get in stock the model you wanted with all of the options you wanted.
Today? With the exception of test driving, you can do all of your car shopping online if you so choose (though filling out that nasty paperwork seems to be a relic of the past that just won't go away). You can view any dealer's inventory, configure your car online, obtain price quotes, etc. And options? If someone in 1980 told you that you could have a handheld device called a mobile phone that could connect to the speakers in your car via something called Bluetooth, a GPS device that would keep you from driving around in circles to find your destination, and a car that could actually park itself—the latter accomplished via voice activation —you would have laughed at them.
The ability of a consumer to order something online, have it shipped directly to them, then return the item to the retail store if they so choose, is a major new phenomenon reshaping traditional buying channels. This kind of cross-channel selling is rapidly becoming the norm in many retail businesses.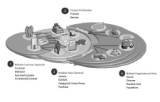 FIGURE 11.5 Sources of demand-side complexity.
The good news from the customer's perspective is that they get things any way they want them, delivered to them via the mode of their choosing, and paid for in a variety of ways. But for the retailer and the manufacturer, it can be quite difficult to have a single view of the customer and what they have ordered, and even more difficult to coordinate replenishment and understand inventory positions. There is also the challenge of effectively coordinating promotions and rebates across these diverse, multi-tiered selling channels.
Proliferation of SKUs
Manufacturers are constantly trying to simplify their list of active end items (SKUs). Try as they might though, mandates for growth as well as region-specific requirements require frequent new product introductions. Products have become increasingly feature-rich in order to satisfy evolving customer demands. This means that, for many companies, SKU proliferation and greater product complexity is a way of life.
Several challenges arise from this product proliferation and increased product complexity. First, even for relatively straightforward products, it can be a nightmare to synchronize catalogs and product information—e.g., pricing changes, special offers, engineering changes—quickly and accurately across all of the channels the company supports when the rate of new product introduction is high. Furthermore, this complexity increase is multiplicative, a function of new products, channels, and customer segments, as different pricing, configuration, and availability regimens may apply.
Rise of Customer Self-Service
More and more companies are pushing customers to do self-service ordering and configuring in an effort to reduce costs while at the same time improving the customer experience. This creates a challenge that affects IT as well as the lines of business around the issue of efficient and accurate configuration of complex products. Not all options are available or suitable for any given product, and the valid options may not always interact in a completely straightforward way. Even when orders are configured by internal sales people or customer service representatives (CSRs), there is the real potential for creating invalid configurations, priced incorrectly. So the trick is for IT to offer systems that smoothly guide the process along, all the while using intelligent configuration engines that make configuration mistakes unlikely—the Japanese "poka-yoke" principle as applied to order taking!
Organizational Complexity
The final area of complexity we will address on the selling side is that of the organizational structure itself. For companies that operate as holding companies or conglomerates of completely unrelated businesses and products, this is not a big issue. It is mostly a financial consolidation issue. But, for companies that have multiple business units that sell to an overlapping customer base, and especially where customers might routinely place orders that call for line items sourced from different business units, the challenge can be substantial. Here the Holy Grail is to present a single face to the customer, where the customer is largely unaware of the underlying organizational structure that is required to support cross-organizational sales execution.
Supply-Side Complexity in the Cyber Supply Chain
Just as the demand side of supply chains is confronted with complexity as a result of volatile demand, rapidly changing product offerings, and channel complexity, the supply side has its own set of complications. As depicted in Figure 11.6, these complexities can include multiple sourcing options, multiple fulfillment channels, and multiple return and aftermarket channels.
As we discussed earlier, the amount of outsourcing of manufacturing and logistics that occurs today has profoundly changed the ways companies fulfill demand. Just look at the Boeing Dreamliner and the problems Boeing has experienced in bringing this innovative new plane to market. The supplier collaboration network established by Boeing with subassembly and component manufacturers is in many ways quite innovative. But this innovation has come at a steep price: a two-year delay in time-to-market.
Granted, there are few manufacturers whose products are as complex as Boeing's. Nevertheless, most manufacturers experience the same types of difficulties in achieving effective collaboration with their suppliers, contract manufacturers, and other third-party providers. And the issues vary depending on where you sit relative to others in the value chain. In some cases, customers simply won't share information such as forecasts and inventory positions at the level of detail or frequency you would like. The resulting uncertainty or lack of knowledge ultimately cascades and intensifies upstream in the supply chain as you hedge your bets in terms of supply/demand balancing.
And finally, the returns process has grown more complex as a result of two factors: increased product complexity, which results in greater repair operations complexity, and environmental "takeback" regulations, which necessitate cradle-to-grave product and component stewardship. Add the fact that returns/repair management in many cases is handled by a third party on your behalf, and you have a recipe for complexity as well as volatility as the rules of the game change.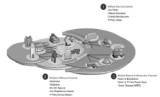 Figure 11.6 Supply-side complexity. This complexity reflects the diversity in how manufacturers source products, the various routes to market they choose to employ, and how they (and who) will manage returns.
Given business realities, attempting to eliminate all chaos in the supply chain seems a fool's errand. More realistically, success is about managing the risks that arise from business chaos and constantly morphing operational complexity. We find it helpful to think about this whole issue along two lines: first, How mature is your process? and second, How mature are your IT systems that enable that process?
Take order fulfillment. Maturity in this process is reflected by how well the lines of business responsible for order fulfillment have defined, deployed, and measured what needs to occur to accurately capture an order on the front end, and get it shipped, delivered, and invoiced on the back end. Maturity in the second area—IT support—is reflected in the extent to which your IT organization has made it easy for the lines of business to achieve their mission of delivering the perfect order. If users have to do a lot of manual tasks, and "integrate" with others via email, faxes, or spreadsheets, then there is certainly room for improvement.
The central point here is to get IT and the lines of business in sync about how to achieve the perfect order. Immature systems and processes ultimately lack the ability to effectively respond to volatility in the external supply chain. Why is this so? If processes lack standardization or some unifying framework like the SCOR model, then it is difficult to mount a coherent response to changing requirements. Similarly, inchoate or highly fragmented systems create an environment that is inherently slow to adapt to rapid change in the business.
Dig Deeper on Supply chain planning and execution
PRO+
Content
Find more PRO+ content and other member only offers, here.