Excel tip: Requiring a password to open or edit an Excel workbook
Microsoft Excel consultant Bill Jelen, aka 'MrExcel,' explains how to set a password to open or modify an Excel workbook in this Excel tip.
Say that you want to require a password before someone can open your Microsoft Excel workbook. Excel offers two...
Continue Reading This Article
Enjoy this article as well as all of our content, including E-Guides, news, tips and more.
commands for this purpose on the Review tab -- Protect Sheet and Protect Workbook.
But while both of these commands allow you to specify a password for the worksheet or workbook, those passwords are only required when someone wants to change the structure of the worksheet or workbook. People will still be able to open the workbook without a password.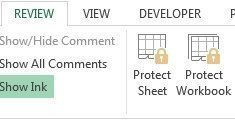 To require a password to open the file, open the Save As dialog box. A Tools dropdown appears near the Save As button. Open the dropdown and choose General Options.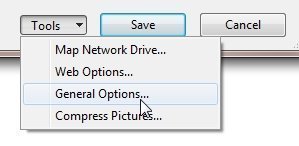 Enter a password here to require a password before opening the file. You can also enter a password for modifying the file. After pressing OK, you will be asked to re-enter each password.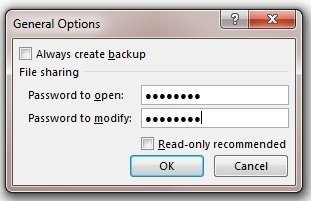 The Password to Open is now required before anyone can view the file. If you also specify a Password to Modify, after the person enters the first password, she will be presented with a second dialog where she must either enter the modify password or choose Read Only.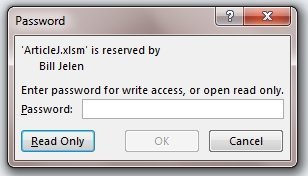 Oddly, starting in Excel 2010, you can set the Password to Open in the File menu. Click on File to display the backstage view. Open the Protect Workbook dropdown, then choose Protect With Password.
While Microsoft made it easier to discover this command, it only offers the Password to Open, not the Password to Modify. Always remember to Save the file after using this version of the dialog box.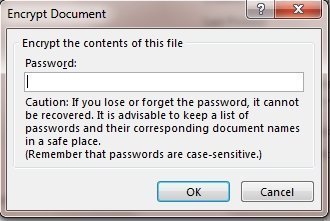 Bill Jelen, aka MrExcel, has been a Microsoft Excel consultant for over 25 years. Read more of his expert Excel tips and tricks at his website, MrExcel.com.