Definition
Computer-aided process planning (CAPP)
Computer-aided process planning is a link between design and manufacturing in a computer-integrated manufacturing (CIM) environment. Commonly used by manufacturing engineers, CAPP can be used to develop a product manufacturing plan based on projected variables such as cost, lead times, equipment availability, production volumes, potential material substitution routings and testing requirements.

Download this free guide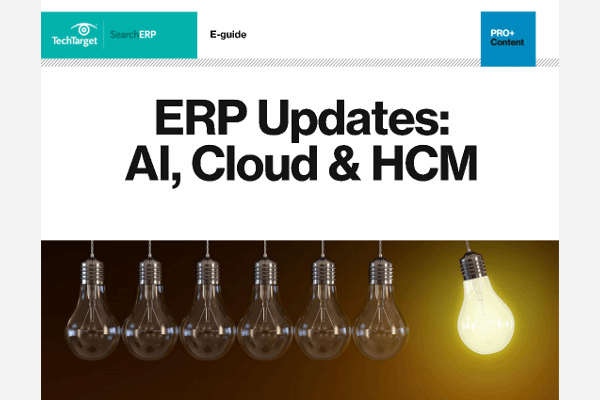 Download: ERP Updates: AI, Cloud & HCM
Find out how you can use ERP reporting to maximize valuable data. Also see how an ERP cloud provider is turning to ADP for core HR services and is integrating Salesforces' AI Einstein.
The process-planning problem comes out as a rigid hierarchical structure of tasks where the lowest levels are well-defined tasks, such as determination of machine and cutting parameters, while the top levels control, coordinate and manage the entire system. Such a top-down manner of coordination makes it a tightly coupled distributed decision-making situation. The complexity of CIM systems with hierarchical structures grows rapidly with the size of the system, making them very expensive. Also, assimilating a large array of knowledge sources to plan the activities is a major hurdle.
Source: IEEE thirty-second Annual Hawaii International Conference on System Sciences-Volume 8
Dig Deeper on ERP software for discrete manufacturing