Share this item with your network: Technology insights for the data-driven enterprise

Nonwarit - Fotolia
Manage
Learn to apply best practices and optimize your operations.
Analytical skills alone won't win over the business side
Data scientists are in high demand, but they won't do a darn thing for the companies they work for if they can't talk to execs -- or don't understand the business side.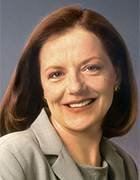 By
More and more companies are attempting to ply large data sets to better understand their customers and make better business decisions. But turning that data into insights and actions that provide a competitive advantage isn't so straightforward. And both data analysts and business executives can get in the way of progress.
Data scientists might be blessed with programming and analytical skills, but many struggle to influence business execs to set or change business plans based on the analytics they do. On the other side of the divide, some senior executives may resist the idea of changing how strategies are created and executed. Many are comfortable with the traditional monthly sit-down with unit managers to discuss whether sales and spending are on track. They may disparage using big data and advanced analytics to test strategies they developed with their tried-and-true industry knowledge and gut feeling.
Clash of civilizations
How to break through? It starts with the data scientists and other analysts -- they need to drop the "data geek language" when talking to execs, said Jim Robertson, director of financial planning and analysis at Emeritus Senior Living, a Seattle-based company that manages retirement communities throughout the U.S. "You can't allow them to walk into a meeting with senior business executives and start talking about Pearson correlations or regression coefficients and what portion of variance is unexplainable versus explainable," Robertson said. If executives don't understand what they're told, they're not going to trust any recommendations they're given, he warned, pointing to graphs and pictures as one way data scientists can explain their analysis and conclusions. "Analysts need to understand that they don't have to explain how the car works. But they do need to get the confidence of the executives to trust that they know what they're doing."
Organizations committed to harnessing big data and advanced analytics also need to make sure their analytics people learn the dynamics of the business, Robertson said -- how they find opportunities, go to market and make money. It isn't all on the analysts, though: Even if the analytics team can talk a good game, an analytics program will go nowhere if business users don't know the rules. Business execs need to know what the data scientists are doing so they can have intelligent conversations with them, Robertson said. And they must be able to explain what business problems need solving.
Elissa Tucker, research program manager for human capital management at my organization, APQC, agreed, saying it helps to develop a way for people with various business-management backgrounds to learn what it is data scientists do. That will lead to fruitful collaboration and problem solving.
One director of a financial management shared-services group encouraged his newly hired data scientist to organize training programs for staffers who expressed interest in learning the basics of statistical analysis. "This is when the magic happens, when the two sides come together in an effective way," Robertson said. The benefits don't just go one way: Data scientists may see new ways to analyze a problem.
All for one
Giving analysts a clear vision is also a powerful enabler. R.K. Paleru heads the analytics group at George Washington University, managing initiatives that serve the needs of the core finance and accounting teams as well as people working in benefits administration and procurement. His analysts had clear marching orders handed down from their boss, the associate vice president of finance: Help the university ensure that its course offerings maintain a strong appeal. The team ran with it, creating a data warehouse with information from a variety of departments; it can now tap into data from enrollment, billing and operational systems to discern what classes students are registering for.
"We can see patterns in the demand for courses by college, degree, online vs. offline delivery," Paleru said. The ability to spot emerging patterns of demand quickly and confidently should help the university's keep its competitive edge sharp, he said. "This is exciting, indeed."
And a strong sense of purpose like the one at George Washington will help organizations with efforts to retain valuable talent. After all, higher education is just one sector today feeling the effects of a data-driven economy -- and the competition for people with analytical skills grows more brutal by the day.
About the author:
Mary Driscoll is research fellow at APQC, a nonprofit that provides expertise on business benchmarking and best practices. Email her at mdriscoll@apqc.org.
Next Steps
Attracting the best analytical skills in healthcare
Analytics skills are important, but so is storytelling
BI leaders need more than just analytics skills
Dig Deeper on Financial analytics and reporting