Share this item with your network: Technology insights for the data-driven enterprise

iSTOCK/GETTY IMAGES
Manage
Learn to apply best practices and optimize your operations.
Bright spots amid sparse cloud ERP adoption
With all the talk of cloud ERP services, manufacturers hesitant to move to the cloud risk being left behind. But there are ways to -- cautiously -- stay ahead of the curve.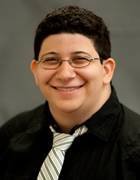 By
Give CCI Industries the cloud; they'll see sun.
The Plymouth, Mich., metal-forming company that services the automotive industry has moved as many of its ERP functions as possible onto the Plex Online package since implementing it in 2010. CCI uses Plex Systems Inc.'s cloud ERP services for everything from material requirements planning, inventory control and purchasing to accounting, quality and production control.
"We've completely jumped in -- or jumped up into -- the cloud with both feet," said Jeffrey Aznavorian, CCI's vice president, general manager and chief operating officer. "We're going with everything."
CCI plans to move even more of its business processes into the cloud. It is held back only by limited time and IT resources -- not an uncommon barrier for a small manufacturer. On the to-do list: tooling, CRM, communications, supplier and customer portals and human resources.
But CCI is way ahead of the game. Despite all the "sky's the limit" buzz at industry conferences, many manufacturers are still struggling to move the bulk of their ERP functions into a cloud-hosted environment, with security concerns and a general nervousness about making the leap from in-house systems fueling the reluctance.
"We are in a transitional stage," said Kimberly Knickle, an analyst at IDC Manufacturing Insights in Framingham, Mass., "where we're seeing a lot of changes in the ways companies structure their IT investments and infrastructure to incorporate not just cloud, but big data, analytics and social."
The slog to cloud ERP
To understand why there aren't more CCIs out there, just look at the barriers that have long stood in the way of cloud ERP. One is a puzzle: how best to deal with the disparate software systems running individual manufacturing facilities. It can become a question of whether to scrap the existing systems and start fresh with a cloud platform, or somehow move them into a cloud or partial cloud environment, said China Martens, an analyst at Cambridge, Mass., consultancy Forrester Research Inc. "For some of the manufacturers that I've talked to, [moving ERP to the cloud] has been a case of maybe even more siloing of their operations than in other industries," she said. "Particularly if they've grown by acquisition and acquired a plant here and there, they find themselves with a whole mix of ERP systems -- every plant might have its own ERP system."
Aznavorian, who knows very well his company is in the vanguard of cloud ERP, agrees. "In most cases, what I see holding people back is internal legacy systems," he said. "There's somebody that built the system that's still there, and they're going to hold on to that."
Security concerns are another perennial, and persistent, stumbling block to putting ERP in the cloud, Knickle said -- and unless vendors work to address them, skittish manufacturers will keep their systems grounded.
"[As a customer,] I have to be fully confident that the vendor has a way to ensure that my information is safe. It's not just preventing security breaches; it's also in terms of being aware that someone is even trying to access my company information," Knickle explained. "Are they able to stop those service attacks and know exactly what was compromised?"
Despite the delayed charge into the cloud, all ERP customers today -- not just those in manufacturing -- expect their vendors to have some sort of cloud strategy on offer, whether they plan to adopt cloud technologies now or later or even never, Martens added. "It's an indication that the vendor is looking ahead." Even if they have no solid cloud ERP roadmap, they recognize the long-term potential of the cloud -- and vendors with no ERP cloud offerings will seem behind the times, she said.
Piece by piece
Among manufacturers that have adopted cloud ERP services, Martens sees a mix of those that put all their trust -- and all their ERP functionality -- in the cloud and those that have some business functions hosted by cloud providers but keep others in-house. "These particular pieces that have mostly gone in the cloud from manufacturers might be supply chain management, human capital management and CRM [customer relationship management]," she said. "But as far as the core of ERP and finance, that still sits on-premises largely."
The approach is generally a gradual one. Take Atlanta-based Anisa International Inc., a midsize manufacturer of cosmetic brushes that has one manufacturing facility and salespeople scattered across the globe. According to Gary Heege, senior vice president of finance and IT, the company adopted the NetSuite cloud ERP platform when it outgrew its old, Intuit QuickBooks-based system. "We're a relatively small company and didn't want the heavy hardware investment that comes with, say, Oracle -- but we wanted the functionality," Heege explained.
Heege said Anisa's cloud ERP strategy is to pick which functions it needs in which order and eventually move into the cloud with as much ERP functionality as possible. A small IT staff and the language barriers involved in running a global operation prevented an all-out launch into the cloud by forcing the company to roll out changes slowly and in segments.
Anisa went live with NetSuite in the U.S. last June, and all of the company's major accounting and finance data is now in the cloud. The implementation is still under way, with NetSuite Payroll being the latest module the company adopted.
Anisa's long-term plans also include moving the systems that support its entire central manufacturing facility into the cloud. "It's a large-scale process; it's not just implanting NetSuite, but it's about understanding our manufacturing processes and how to streamline those and get more lean," Heege said. "We'll layer NetSuite on top of that to really get the data we need."
A cloud-y future
Martens predicts that the reluctance to move all ERP functions to the cloud will ebb -- particularly when it comes to financial data, which is often thought of as too sensitive for a hosted environment. "As people get more comfortable with cloud elsewhere in the business," she said, "they start thinking 'Where else can I apply that? And if I'm worried about my financial data, why aren't I worried about my customer data that's in the cloud and doing well?'"
Manufacturers already paying maintenance fees for some cloud ERP services will also eventually want more bang for their buck, Martens said. "I think there's a lot of pent-up demand and interest [in cloud ERP]."