Share this item with your network: Technology insights for the data-driven enterprise

iSTOCK/GETTY IMAGES
Get started
Bring yourself up to speed with our introductory content.
Cloud ERP software introduces business benefits, culture shock
Moving from in-house to cloud ERP software is a major IT decision. How are companies taking on the cloud, and is it worth it?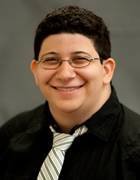 By
The introduction of cloud-based ERP systems may cause a bit of a culture shock, but the benefits are too significant to ignore, according to Tusco Display, a Gnadenhutten, Ohio-based manufacturer of point-of-purchase displays and store fixtures.
Tusco recently switched from a 10-year-old on-premises ERP implementation to Epicor's cloud offering because it wanted to "keep up" technology-wise with its competitors, said Michael Mock, Tusco's IT director. The technology addressed Tusco's needs for "end-user friendliness, a less-challenging training curve and better reporting abilities."
Ask Mock or any IT guru where the future of the ERP technology lays and the answer will most likely be "up" -- into the cloud.
Cloud or hosted services, especially Software as a Service (SaaS), have been the topic of much ERP-related buzz in recent years. But SaaS ERP isn't right for everyone. Moving to cloud ERP software requires a willingness to move potentially sensitive data beyond the safety of the businesses' four walls. Many companies will also need to usher in a company-wide IT culture change.
Despite those hurdles, organizations that have adopted cloud ERP are finding that when it comes to the business benefits, the sky's the limit.
Tusco Display did not take the decision to move to the cloud lightly, according to Mock.
"The decision to [adopt cloud ERP] came from the owner asking me what it would take to move our ERP to the cloud," he said. Mock then investigated the cost, tools and procedures that would be needed to successfully shift into the cloud. He then presented those findings to the owner and the CFO for approval.
Exploring cloud
ERP trends
Principal Manufacturing, Tusco Display and Mitchell International are all small to midsize companies -- the business size that best fits the profile of the typical cloud ERP customer, says Christian Hestermann, research director of ERP at Stamford, Conn.-based research and advisory firm Gartner Inc. Larger companies are slower to adopt cloud ERP products, because they most likely already run a big-box in-house system from SAP and Oracle and other large software vendors.
Global enterprises tend to be more wary than smaller companies of putting their data -- particularly financial and product-related information -- into the cloud, according to Hestermann.
Cloud ERP fits better for small businesses, many of which are not heavily entrenched in a complex in-house ERP system, he said. "For those companies that are less mature and can live with more standardized offerings, cloud is more attractive than for large enterprises that have already invested in highly-specialized applications."
For trigger-shy cloud newbies, going with a hybrid approach -- that is, deploying only some functionality in the cloud, while others stay in-house -- is an attractive compromise. "[Users] are reluctant to move what they feel are mission-critical applications," Hestermann said. A company may choose to keep its more sensitive financial data in-house, for example, while moving its HR data to a cloud environment.
One nontraditional provider of hosted platforms is Amazon Web Services. Companies looking for a basic Infrastructure as a Service (IaaS) may find what they need in Amazon. From scalability and price point perspectives, Amazon may be the cheapest option, but Hestermann noted that a SaaS ERP provider would still need to be part of the picture to provide the software functionality on top of that infrastructure.
There were some concerns about whether cloud was a wise decision -- mostly expressed by outsiders, Mock noted. "When the owner mentioned [to others in the industry] that we were moving to a hosted ERP, the reaction was that people seemed to feel bad for us," he said, "as though [we] just announced that a close relative had passed away."
The greatest challenge for Tusco in moving to the cloud was its rural location. Super-reliable Internet service would be needed to ensure that the ERP systems stayed up and running -- and the company's ISP wasn't up to par. Tusco ultimately moved from AT&T U-verse to Time Warner to ensure the stability of the network.
Software upgrades are always on Tusco's radar, according to Mock, and that's where the real "beauty" of using a hosted system lies. Upgrades to the system happen automatically whenever a new version of Epicor is released, which means Tusco's ERP stays up-to-date without constant monitoring.
Letting someone else handle the "heavy lifting" of system upkeep and maintenance took a heavy burden off of Tusco's IT team. "That freed me up for greater innovations within the company," Mock said. Today, Tusco has deployed the Epicor cloud across its entire business. It also uses a manufacturing execution system (MES) module -- part of the Epicor cloud suite -- on the shop floor.
ERP cloud software can streamline IT
For Ben Barnett of Principal Manufacturing Corp., a stamping and plastic injection molding company, being a cloud ERP software user is an ongoing journey, not a destination. "I think we're always going to be doing some sort of implementation" as the functionality available in the cloud continues to grow, he said.
Barnett wears a lot of hats. As vice president of finance, accounting, purchasing, HR and IT, he sees how Principal's cloud ERP implementation touches each area of the business. The Broadview, Ill.-based manufacturer has been using the Plex Systems' cloud ERP product since 2009. As a result, the company has streamlined its IT, going from 13 disparate in-house software systems to one hosted ERP that covers all the stages of manufacturing -- from purchasing and inventory to tooling and production.
Cloud ERP systems can also go a long way toward helping companies consolidate disparate business systems, according to Mark Magel, director, business transformation at Mitchell International Inc., a San Diego-based technology company.
Mitchell, which makes software for the property and casualty claims and collision repair industries, was running 24 separate systems -- from HR and financials to processing and CRM -- through its legacy ERP as well as a homegrown internal system. Many of the systems were more than a decade old and lacking in speed and performance. Eventually, it became clear to Magel's team that a move to the cloud was the way out of that technology mess.
"We had already moved our CRM to the cloud through Salesforce.com, so we understood what we were getting into," he said. "We didn't want to staff a large IT department and infrastructure for an ERP upgrade."
In 2010, Mitchell chose NetSuite for its cloud ERP platform. The company wanted greater flexibility and a solid external support team that could take the pressure off Mitchell's internal IT crew and felt NetSuite was the best fit. After going live with the cloud ERP offering, the company was able to streamline its IT operations and move its daily ERP system maintenance to an outside party.
Cloud ERP advice for businesses, by businesses
Principal Manufacturing's Barnett has some advice to offer businesses considering cloud ERP software: Remember that it's all about flexibility.
"You want to find a system that fits your company well in terms of the way transactions are done," he said. "People spend too much time trying to make a system accommodate them, when if they just changed their thinking and tried to do things the way the software does, they would probably gain a lot of efficiency."
Another key to a successful cloud ERP initiative is determining the must-have features well before any implementation, according to Mitchell International's Magel. That means spending a lot of time getting to know the business requirements for ERP.
"Whatever your top three systems are, make sure to get reference calls and talk to the customers of the vendors you're doing business with," he said. "It will give you a sense of day-to-day issues you may have to deal with and how these systems work in the real world."
Security breaches, while a common concern for users moving to the cloud, should not be a deterrent, according to Mock. At Tusco, the company viewed cloud security much the same as it viewed the security processes around any other IT system.
"Good security practices begin with us," he said. "It's about passwords that change with frequency, adopting better habits of locking the door behind you, and logging out of public kiosks," he said. "People have become paranoid about what they'll lose in the cloud, but even the most secure systems can become compromised. It's a norm for doing business."
Mock advises cloud users to assess how comfortable their employees are with new technology -- particularly, mobile devices -- and to anticipate any potential learning curves.
"As we've introduced [cloud ERP] onto the plant floor [and] because people are already familiar with [mobile] technology, this package has been able to fit where we live today -- and will continue to live," he said.
Follow SearchManufacturingERP on Twitter @ManufacturingTT.
Next Steps
Oracle HCM ends use of paper timesheets and expense reports
Dig Deeper on Cloud-based ERP systems