Share this item with your network:
Technology insights for the data-driven enterprise

James Steidl - Fotolia
Using predictive logistics to improve and expand supply chain visibility
Getting real-time information on where goods are in a supply chain is commonplace with sensors and big data, but some firms use machine learning to predict more accurate ETAs.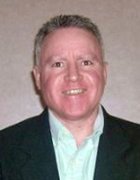 By
The availability of inexpensive sensors and internet of things connectivity has made supply chain visibility easier for manufacturers in the past few years. In fact, it's possible to know exactly where your goods are at any time and, in many cases, what condition they're in.
But what if you could take this capability one or even several steps further? After all, it's great to know where your goods are at the moment, but wouldn't it be better to know exactly when you're going to get them? That's becoming more likely as internet of things (IoT) and sensor data increasingly combine with artificial intelligence, machine learning and other next-generation data analytics tools that provide predictive logistics to help manufacturers go far beyond visibility of supply chains.
One of the emerging predictive logistics trends in supply chain management is the concept of precise ETA, or the ability of a company to know when and where its goods will arrive with great accuracy, according to Bill McBeath, chief research officer at ChainLink Research. Although there are technologies like automatic identification system, or AIS, tracking that pinpoints a ship's location at any time within a window of a few hours, that information isn't necessarily useful, McBeath said.
"There's a lot of things than can impact when it's actually going to arrive -- how long it's going to take to unload; how long it's going to take to clear customs; is it going to sit in the port for a while before a drayage truck comes and picks it up," he explained. "Right now, there are a lot of blind spots for people and fuzziness with what's going on and slowness in getting information. So what happens is they don't find out that something's late until it doesn't arrive, and then they start making phone calls."
Like many IoT or industrial IoT issues, the problem with supply chain visibility is not the lack of data; there are vast amounts of it flowing through the supply chain. Rather, it's finding ways to make the data useful and valuable. Several vendors now offer services and devices like sensors that are taking data and marrying it with next-generation technologies, such as machine learning algorithms, to give suppliers much more than just supply chain visibility.
Accurately predicting shipment ETAs
One such vendor, Savi Technology, began providing logistics services in 1989 to the U.S. Department of Defense by tracking assets it sent around the world via sensors that used radio frequency ID to transmit over short distances or wireless phone networks to transmit over longer distances. In the last few years, Savi entered the commercial market with sensors that capture timestamps and location as well as environmental readings like temperature, shock and ambient light, according to Jim Hayden, Savi executive vice president of products.
Right now, there are a lot of blind spots for people and fuzziness with what's going on and slowness in getting information.

Bill McBeathchief research officer, Chain Link Research
He said Savi takes the big data streaming in real time and builds predictive analytics applications around it using machine learning algorithms to accurately predict results in three primary supply chain visibility scenarios: supplies coming to a plant, supplies going from a plant to a distribution center and supplies going from the distribution center outbound to customers.
The result is improved efficiency and greater visibility of where parts originate, reducing or even eliminating the time manufacturers' waste waiting for parts or calling to check on status. "From supplier to plant, you've got a production run set up, and it's critical for the supplies required for that production run to get there at a certain time," Hayden explained. "With sensors, you can know exactly where the goods are in transit, and, on top of that, we have machine learning algorithms that build ETA models. So every time we get an updated location from a sensor on inbound shipments, we also call a predictive model that is constantly updating the ETA. Therefore, the people in the plant know precisely when that load's going to get there."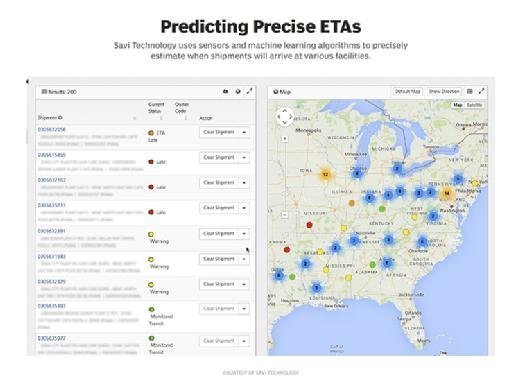 The sensors can also ensure the security of goods in transit, which is particularly relevant for high-value products like pharmaceuticals, chemicals, and oil and gas, Hayden said. They can generate alerts, for example, if the doors leading to the shipments were opened without authorization. "This is particularly valuable on the transshipping points where one carrier hands off to another," he added (see "Biogen uses sensors to prevent supply chain theft").
Biogen uses sensors to prevent supply chain theft
Biotechnology R&D company Biogen has been using Savi sensors and software as part of its global supply chain management practices for two years to provide visibility and added security for its shipments, according to Lee Spach, Biogen director of global product and supply chain security.
"We have an internal process where we identify high-value, high-risk lanes where our products -- whether it's raw materials, intermediates, finished goods or works in progress -- are moving," Spach said. "And we use the Savi visibility tool in our Global Security Operations Center, where we select where we want to track. We then put the sensors on the product level and monitor the actual movements of those shipments."
The Savi sensors and visibility platform allows Biogen to track its shipments and sends alerts if the goods don't go in their intended direction or if they stray outside established geofenced areas, such as in a shipping port or airport terminal. Spach said the biotech firm also uses sensors that send alerts if the shipment containers have been tampered with and monitor environmental conditions that affect the quality of the goods.
Predicting ETA and prescribing actions
Predictive logistics analytics software maker TransVoyant takes massive amounts of big data from IoT devices located around the world to learn about company supply chains and their related events, according to Scott Byrnes, vice president of marketing at TransVoyant. It melds this data with machine learning algorithms to make predictions and prescribe actions that help companies reduce variability and avoid disruptions in the supply chain. "We process over 1 trillion events across the world every day," Byrnes said. "Things like wave heights, wind speeds, severe weather, port congestion, sun glare, route construction and even consumer sentiment."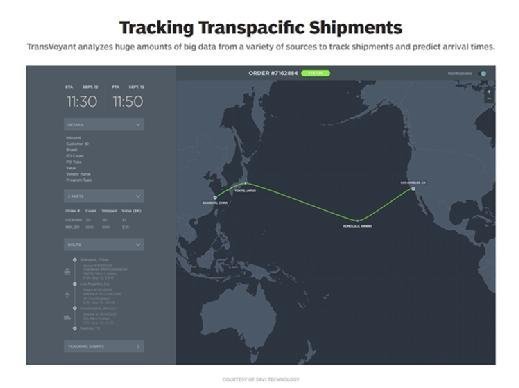 TransVoyant has collected years of data on shipping schedules, he noted, and has crunched the accumulated data through its machine learning engines to learn about the behavior of ports around the world in varying conditions, such as weather delays, customs issues and labor slowdowns. The company also knows the historical behavior of the carriers, including unscheduled stops at certain times of the year.
"If you can have confidence in the exact time [a carrier's] going to arrive at the port," Byrnes said, "if you can have confidence of when it's going to clear customs, then five days out in the ocean, you can arrange for your dray carrier to show up at the [predicted] time. [If you're] able to coordinate the on-time arrival of all of these various parts from around the world to meet a manufacturing plan, then you can schedule that manufacturing plan knowing that [the] materials are going to be there."
Dig Deeper on Supply chain planning and execution