Share this item with your network: Technology insights for the data-driven enterprise

iSTOCK/GETTY IMAGES
Manage
Learn to apply best practices and optimize your operations.
Tidy up to get optimal value from your ERP configuration
By tolerating maddeningly complicated enterprise resource planning systems, organizations have been cheating themselves. It's time to simplify.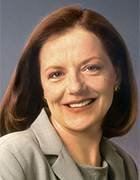 By
Streamlined business processes. Better decision making. Those are just a few of the benefits enterprise resource planning systems offer. They provide an integrated view of everything going on at an organization. Plus, they can boost the cost-efficiency of commercial transaction processing.
Unfortunately, many organizations don't get all those goodies. But ERP is designed to simplify things, so how can this be?
A recent study conducted by my benchmarking firm, APQC, in collaboration with consulting company Cognizant, surveyed organizations about their ERP setups. Among the key findings:
Only 30% of respondents have a single ERP configuration with a single version of the application and consistent process and data models -- theoretically, the ideal state.
Another 17% have a single system, but multiple application versions and different models.
The rest of the respondents have multiple ERP systems, although 18% plan to consolidate on a single system.
Only 37% of the respondents took steps over the past five years to simplify their ERP environments.
The vast majority of respondents either did not try to simplify their ERP environments over the past five years -- or tried and failed. Among this group, only 25% say their current setups are acceptable given current business needs.
Clearly, most organizations have been either kicking the can down the road or failing to get more value from their ERP investments. That's disconcerting given the competitive pressures in many sectors today.
The life-sciences industry is one arena where the stakes have been rising fast. Intensifying price competition and global expansion are forcing organizations to operate more efficiently and maintain a high degree of flexibility, according to William Lasko, a consultant at Cognizant.
The survey also showed that maintaining multiple ERP systems and disparate process and data models brings more operating risk. Respondents complained about substandard processes that affect costs, cycle times and resource waste -- and often result in misalignment of human capital.
How did the winners fare? The majority (51%) of respondents who simplified their ERP environments -- either by reducing the number of multiple instances or standardizing -- show greater operational efficiency. What's more, 38% of those respondents claim to have faster and easier access to data, with that same percentage claiming enhanced visibility into factors that drive operating performance across the business.
APQC also examined whether a suboptimal systems setup kills staff productivity. We ran a statistical test on process efficiency in accounts receivable. The study group included 269 organizations with more than $1 billion in annual revenue. We identified a huge gap between top-quartile companies -- those with "hands-free," system-to-system processing of customer payments at least 98% of the time -- and bottom-quartile performers, which automate customer payments no more than 33% of the time. Moreover, we demonstrated that the labor productivity rates of top performers are three times higher than laggards' rates. Given that the cost of labor represents the bulk of financial processing costs, I'd argue that the typical large organization wastes a lot of money by not addressing system complexity.
There are opportunity costs, too, from living with complex ERP configurations. "Unfortunately, many global firms find it difficult to exploit new market opportunities because of outdated and inefficient IT infrastructure," Lasko said. In the life-sciences industry, market leaders operate ERP systems "that have evolved incrementally in response to intermittent marketplace demands and the specific needs of a given project." To compete effectively, he said, "Firms must have faster time-to-market, faster time-to-value and similar value propositions." The winners will be organizations that can make the adjustment first and combine on-premises ERP platforms with responsive as-a-service cloud systems to gain a competitive advantage.
ERP systems can be tapped for strategic value, not just streamlined transaction management. But for many organizations, making that leap means senior executives must stick their necks out and underwrite the hard work of harmonizing ERP environments.
Dig Deeper on ERP integration