Share this item with your network: BACKGROUND IMAGE: iSTOCK/GETTY IMAGES
Cloud computing apps on the fast track

iSTOCK/GETTY IMAGES
News
Stay informed about the latest enterprise technology news and product updates.
Which manufacturing applications are best for ERP cloud computing?
Manufacturers need to understand their control and complexity requirements before deciding how to integrate ERP cloud computing with on-premises systems, analysts say.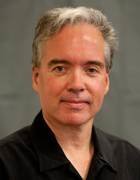 By
ERP and supply chain management (SCM) modules are moving to the cloud seemingly on a weekly basis, and the variety of cloud computing choices for manufacturers has never been richer. But many companies still keep some enterprise applications on-premises, which makes finding the right functional mix challenging. There's even more to think about in ERP cloud computing deployment options, which include not just Software as a Service (SaaS), but public and private clouds and traditional third-party hosting.
Complexity and control are the top-level variables that manufacturers must address when deciding which applications are suitable for ERP cloud computing, according to Eric Kimberling, president of Panorama Consulting Group, a Denver-based firm specializing in ERP.
"Generally, the more complex your company is and the more complex your manufacturing operations are, the less likely you are to find a SaaS option," Kimberling said. "SaaS is generally less flexible than on-premise." In such cases, large, tier 1 ERP products make the most sense, either hosted or on-premises. Smaller companies with simpler needs -- and less money to spend -- generally do better with SaaS or a tier 2, niche ERP product.
Control, on the other hand, is more a function of the IT department mindset."A lot of IT departments think they want to be in control of their software," Kimberling said. Such companies tend to view business technology as a competitive advantage and prefer the greater control and flexibility that on-premises ERP provides. But to others, it's a nuisance best left to SaaS and hosted ERP providers.
For Beija-Flor Jeans, in Greenville, S.C., control turned out to be the deciding factor when it began pricing lower-tier ERP packages after outgrowing its small-business accounting software. With numerous North American distribution points, a contract manufacturer in Brazil and an e-commerce site, Beija-Flor runs much of its business through web browsers, so cloud computing was in the mix.
The company looked hard at a prominent, SaaS-only ERP suite but balked when the vendor raised its base price and required expensive add-ons and training. "They would have somewhat owned our data," said company co-founder Emily Whitaker. Despite the substantial setup work involved, Beija-Flor went with an open-source ERP with a Web-based user interface, hosting it at a third-party provider.
Phil Patton, chief information officer at Moulding & Millwork, a manufacturer in Vancouver, B.C., goes to similar lengths to avoid SaaS and won't even consider it for add-on modules, preferring instead to extend the company's home-grown ERP. "We're a bunch of control freaks," Patton said. "By going into Software as a Service, we're putting ourselves into the hands of other vendors."
Understanding ERP cloud computing technology
The competitive picture is evolving, however, as on-premises and cloud ERP and SCM products take on some characteristics of their counterparts. For example, SaaS vendors have been addressing weak spots like security and customizability, and on-premises vendors are adding subscription pricing, analysts say.
"Cloud-based, SaaS alternatives are proving to be as reliable and secure as on-premise apps, and they are becoming increasingly flexible and configurable by the customer," said Jeffrey Kaplan, managing director of THINKstrategies Inc., a consulting firm in Wellesley, Mass. "Manufacturers should consider SaaS alternatives wherever possible."
The types of applications available in SaaS are also changing. Financials, inventory management, and CRM have been mainstays, while manufacturing, warehouse management and advanced planning have historically been weak spots, Kimberling said, but they're starting to improve. Enterprise-wide SaaS ERP "still hasn't lived up to the hype," he said. Instead, most manufacturers will find their SaaS opportunity in a few carefully chosen niches.
CRM is still a good place to start, but SaaS offerings that focus on manufacturing and distribution operations -- including manufacturing execution systems -- will have the biggest impact, Kimberling said. In the supply chain, warehouse management system and transportation management system (TMS) software are increasingly popular SaaS choices.
Next comes the deployment decision. The primary cloud computing choices for enterprise applications are public and private. Public clouds include SaaS, which is an application and underlying infrastructure maintained entirely by the provider and accessed by multiple subscribers. Other public cloud options let users rent just the basic infrastructure and develop or install their own applications.
Private clouds, in contrast, leave all resources under IT control but take advantage of cloud computing's resource-pooling features, and can reside either on premises or at a hosting provider. Private clouds are hybrids that strike a nice compromise between the customization and integration of on-premises software and the scalability and cost advantages of cloud computing, Kimberling said. "It certainly is a direction a lot of our clients are heading," with most placing their private clouds at a hosting provider, he said.
SaaS integration challenges
Manufacturers who find niches for SaaS may soon learn they have too much of a good thing. The applications must be tied together, which can make integration more challenging than with a single ERP system, according to Kimberling. SaaS integration was "terrible" several years back and has significantly improved, "but even if the products have great integration tools, you still have to integrate data across those tools," Kimberling said.
SaaS modules also tend to use different data models, and without reconciling them, manufacturers will lose the "single source of truth" that was ERP's original purpose. He recommends taking a careful look at SaaS applications' integration tools and architectures, along with their financial standards, to ensure they fit with on-premises systems.
Another option: third-party SaaS integration software, which works like enterprise application integration tools do for on-premises applications. "The number and functionality of 'out-of-the-box' integration tools is expanding rapidly," Kaplan said, noting some have pay-as-you-go pricing. "Many of these issues are mitigated by APIs and Web services, as well as dedicated connectors."
Dig Deeper on Cloud-based ERP systems