Share this item with your network: BACKGROUND IMAGE: iSTOCK/GETTY IMAGES
Set up for success with an ERP upgrade project plan

iSTOCK/GETTY IMAGES
News
Stay informed about the latest enterprise technology news and product updates.
Master the five success factors for ERP upgrades
An expert in ERP upgrades explains why having a firm grip on five critical issues can ensure a strong return on investment.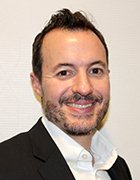 By
When companies invest in ERP software, they can typically expect a 10-to-15-year span of using the software before...
Continue Reading This Article
Enjoy this article as well as all of our content, including E-Guides, news, tips and more.
it becomes dated or misaligned with business needs. Organizations generally invest significant amounts of time, money, resources and organizational stress into their enterprise software initiatives and expect to receive a decent payback on those investments. If executives play their cards right and invest in ERP upgrades throughout the software's lifecycle, they can expect to get even more use out of the systems.
Over the course of an ERP system's lifespan, however, the software's core functionality can eventually become misaligned with business requirements if it isn't upgraded to keep up with the changing nature of technology and industry best practices. Executives often define go-live as the finish of an ERP project and neglect to improve the software continually over time, causing a greater and faster misalignment between evolving business requirements and the system's capabilities.
The way to address this challenge is to upgrade the software. In a perfect world, this would happen at every major release from the ERP vendor, but most companies don't regularly invest in upgrades because of fear of operational disruption, lack of resources or customization that won't be picked up by the new software. In today's economic climate, where chief financial officers and chief information officers are risk-averse and demanding better returns on capital investments, upgrades can be a very appealing alterative to a rip-and-replace ERP implementation.
Whether you are about to upgrade software you just recently implemented or it's been 10 years or more, there are five things you'll want to keep in mind as you embark on the initiative:
ERP implementation project management. It's easy to think that an upgrade won't be nearly as complex as a full implementation, but that's not necessarily true. Upgrades can be nearly as costly or risky as a full-blown deployment of new software. Even if that's not the case, an upgrade still requires effective project management. You will want to ensure that the following items are incorporated into your project management:
An effective and realistic ERP implementation project plan.
Strong executive buy-in and alignment.
Adequate project resources, responsibilities and staffing plan.
Clearly defined business requirements.
An internal process to identify project and organizational risks, along with an evolving plan to manage those risks as they are uncovered.
An effective business benefits realization framework.
Strong ERP project governance and controls to ensure that project scope, budget and milestones are tightly managed, including tightly controlling customization and other changes to the software.
A go/no-go decision framework to help minimize business disruptions at go-live.
Executives can often leverage lessons learned during the initial ERP implementation to provide a much stronger and more effective ERP project management and governance framework during the upgrade process.
Organizational change management and training. While training might seem an afterthought when you're not bringing in entirely new software, keep in mind that technology changes much faster than the average employee. This reality underscores the need for training, communications and other forms of effective organizational change management. While changes to the system may seem trivial compared with the widespread changes a full implementation usually brings, there is typically a large number of changes. In addition, there is usually new functionality that presents significant changes from the older version of the software.
An effective organizational change management plan for an ERP upgrade should include several components:
An organizational readiness assessment to understand user acceptance of the current system and identify pockets of resistance and opportunities to increase employee acceptance.
Definition and documentation of the organization's business blueprint, including clarity surrounding new business processes and workflows within the upgraded system.
End-user training to help employees understand the new functionality, business processes and other nuances of the new version of the software.
Organizational change impact analysis to help identify the changes caused by the new software, along with whom will be affected and how.
Updated documentation of employee roles and responsibilities, as the software will inevitably change people's jobs.
Implementation of new policies and procedures for the new business processes and system functionality.
An employee communication plan to help the organization understand the timing and nature of the changes.
A benefits realization plan to identify how the organization will recognize the business benefits of the upgraded software.
Based on the above activities, you will also want to develop an organizational change management plan incorporating some of the unique aspects of your organization and employee needs.
The Five Factors Checklist
ERP implementation project management
Organizational change management and training
Deployment issues and risks
Data integration
Vendor relationship and support
Deployment issues and risks. In developing the project plan and managing the implementation, companies must consider a number of deployment issues and risks. Just as with new implementations, a number of variables need to be defined early in the project and managed accordingly. Here are a few examples of items you will need to manage throughout the deployment:
A clear business blueprint and definition of end-to-end business processes and workflows.
Technical and ERP data integration testing to ensure that any software or technical bugs have been addressed prior to go-live.
Conference room pilots and user acceptance testing to ensure that the new software is technically sound and fits your organization's business processes and requirements.
Data migration to ensure that the legacy software is cleansed, migrated and tested prior to go-live.
As mentioned above, an effective organizational change management and benefits realization plan to ensure that end users and employees are prepared for the upgrade and the corresponding changes to business processes.
Go-live and post-go-live support and help desk processes.
These potential blind spots of an upgrade should be treated just as they would be for a new software implementation and incorporated into the project plan.
Data integration. Unfortunately, many organizations and implementation teams treat data migration as a last-minute exercise in scrambling. However, as is true with full-blown implementations, upgrades require data to be cleansed, migrated and tested prior to go-live. The first thing to keep in mind is that data may have become compromised over the long life of the system, so it is important to revisit the data cleanliness of the system, even if it's one that was implemented fairly recently. In addition, it is important to have a clear data migration strategy. A comprehensive data strategy should address the following issues:
How much historical data will be migrated to the upgraded system.
How you will cleanse existing data before migration, particularly as it relates to master data such as product and customer information and the chart of accounts.
How the data will be tested before go-live to ensure it is aligned with new software functionality and business processes.
Integration testing related to third-party systems to ensure that the data flows between systems the way it should.
An upgraded ERP system is only as good as the information it contains, so an effective data integration plan is critical to realizing the potential return on investment of your system.
Vendor relationship and support. An upgrade is a critical milestone in a company's relationship with its ERP vendor, so it is important to manage the relationship accordingly. Here are a few things to consider when managing the vendor partnership during the upgrade:
A review of the software license and maintenance agreement to see where you might be "over-licensed" and whether there are opportunities to reduce costs. The review can also help optimize your annual maintenance costs, which vendors are typically willing to negotiate to avoid losing the account to another vendor.
Technical implementation support to help ensure that the installation, configuration and customization of the upgraded software are implemented in a cost-effective manner.
Identification of potential ongoing support resources required from the vendor.
Understanding additional modules or functionality not currently used by the organization that might increase the company's return on investment.
Opportunities to better integrate the various modules of the system, along with integration with third-party systems.
While ERP upgrades may seem simple compared with a full implementation, there are clearly a number of similarities and unique risks that must be addressed. The above five areas will ensure an effective upgrade that keeps the software aligned with your business processes in a way that delivers a measurable return on investment to the organization.
ABOUT THE AUTHOR
Eric Kimberling is president and founder of Panorama Consulting Solutions, a Centennial, Colo.-based firm that helps companies with ERP software selection, ERP implementation, organizational change management and benefits realization.
Dig Deeper on ERP software selection and implementation