iQoncept - Fotolia
News
Stay informed about the latest enterprise technology news and product updates.
Workday previews predictive analytics apps for HR, finance
At Workday Rising 2014 conference, cloud vendor says Workday Insight Applications can spot patterns in data, recommend actions and learn over time.
SAN FRANCISCO -- Workday said it will offer a new suite of analytics applications that harness advanced data science and machine learning to help Workday users make better financial and workforce decisions.
The maker of cloud-based enterprise finance and human resource software unveiled the suite, called Workday Insight Applications, during the keynote of its Workday Rising 2014 conference, which is taking place here this week.
"The real business focus is around helping people make better decisions," Dan Beck, Workday's vice president of technology marketing, said in an interview.
"There are other vendors talking about 'predictive analytics,' but what I think is different about Workday is that they are looking at publicly available data, such as job postings, and not just aggregating customer data or bringing in a third-party data set," said Christine Dover, research director at IDC, a market-research company based in Framingham, Mass.
Beck said the Workday platform's in-memory object model provides advantages in applying analytics to transactional data and in making predictions, rather than simply slicing historical data. "We think a lot of companies are trying to get to this. This is brand-new stuff in the enterprise," he said.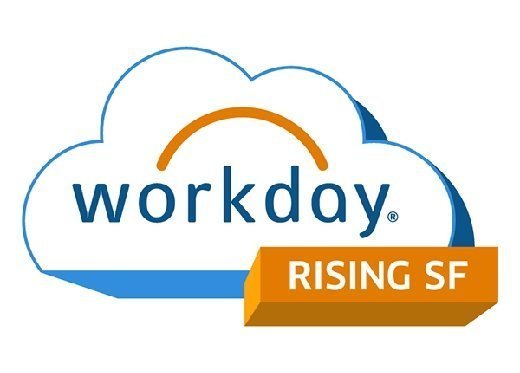 HR analytics has recently seen an uptick in new product activity from the likes of IBM Kenexa, HireVue, Oracle and SAP.
"Many companies are looking for these 'out of the box' analytics," said Josh Bersin, principal and founder of Bersin by Deloitte, a consultancy based in Oakland, Calif. "There are several companies racing to see who can come up with the most innovative, hard-hitting solutions, including Workday -- touting their new Insight Applications -- SAP, Oracle, and IBM, to name a few."
The Insight Applications suite combines historical data in Workday with preconfigured sources of non-Workday data, then applies data science and machine learning algorithms to produce predictive insights and recommendations for specific business problems, Workday said. The machine-learning technology helps the applications learn from new actions and data to make more relevant and accurate predictions over time.
Beck demonstrated an application that can alert managers to the risk of top performers leaving a company and recommend career paths that might retain them. Another application analyzes travel and expense data for signs of abuse.
SYMAN says
In its announcement, Workday also introduced SYMAN (Systematic Mass Normalization), an "intelligent information engine" that weaves predictive and recommendation engines, matching algorithms and search relevancy throughout the Workday platform.
SYMAN can automatically map, classify and normalize definitions across multiple sources and structures of data, according to Workday, which is based in Pleasanton, Calif. It gives all Workday users "smarter features and functionality, along with benefits specific to Workday Insight Applications, in a complete system that doesn't require separate data or business intelligence tools and is accessible in real time from mobile devices, the vendor claimed.
Industry trees, another SYMAN feature, are taxonomies for hundreds of positions and job categories in more than 20 industries. They help SYMAN normalize and classify data so that the various titles used by job candidates map correctly to the organization's standard definitions. Insight Applications users will also have access to public data sets preconfigured for their business scenarios. Managers could use this capability, for example, to spot high demand for jobs similar to those inside the organization, a clue to increased flight risk.
Pricing wasn't released, but Beck said the applications will be licensed separately from the Workday system. The company said it intends to make select applications generally available to customers in calendar year 2015.
Pre-announcing so far in advance is a move commonly used to head off competition and give prospective users time to plan, Dover said. "As long as the company has a good track record of delivering on their promises, then I think this is a good practice. I believe Workday has generally delivered when they said they would."
Ongoing analytics effort
The Workday Insight Applications are the latest major step in the vendor's analytics roadmap. Last year it introduced Workday Big Data Analytics to improve data visualization and the ability to pull in external data. This past summer, it released a Composite Reporting tool that combines finance and HR data.
Workday also purchased a data science company called Identified whose technology is behind the Insight Applications. Bersin said Identified's categorization technology and ability to spot career moves by high performers both address market needs.
Dig Deeper on Financial analytics and reporting