sheelamohanachandran - Fotolia
Desktop 3D printers showcased at Inside 3D Printing Conference
Though smaller this year, the New York conference was loaded with the desktop 3D printers that are driving innovation in a growing market. Here's a rundown on five that stood out.
Five desktop 3D printers prove there may be a 3D printer for any job and budget.
The printers were showcased at the Inside 3D Printing Conference and Expo. The conference was noticeably smaller this year, taking up less space in the Jacob K. Javits Convention Center in New York City, and attracting fewer attendees and exhibitors. This was not to say that it was a bust however; the sessions and exhibition floor were packed with industry professionals, investors, students, and the curious who all wanted to see real-life examples of new innovations in the 3D printing industry.
For the most part, they were not disappointed, as once again the expo proved that 3D printing remains a hotbed of high-tech wizardry. In a keynote session, industry expert Terry Wohlers of Wohlers Associates declared that the industry is being driven in a large part by the growth of desktop printers, those that are generally about the size of traditional office printers and priced under $10,000. These are primarily the choices of companies that use them for prototyping and modelling, and educational institutions that use them to bring lessons to 3D life.
However, increasingly, industries like footwear, medical (orthopedics and dental in particular), and more are using these machines to produce actual goods that are difficult or impossible to make using traditional manufacturing methods. Innovations in build materials like plastics, metals, bio inks and paper are stretching the boundaries of the types and quality of things that can be 3D printed.
All of this indicates market health, and Wohlers noted that nearly 280,000 desktop printers were sold in 2015, an increase of 70% from 2014. Further, he stated that no one knows how many companies are out there currently producing desktop 3D printers, and that there could be as many as 1,000 in China alone. There's a growing ecosystem to support these machines as large established companies and startups produce innovative products and services around desktop printers.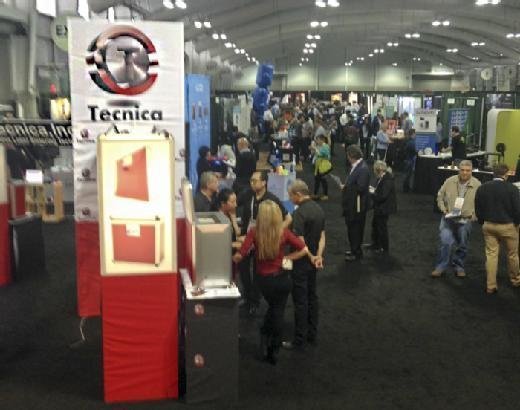 The Inside 3D Printing exhibit hall had several desktop machines on display, with a wide range of prices and functionality. Most were interesting in one way or another, but here are five desktop printers that stood out.
The Rokit Edison Invivo from South Korean-based Rokit uses a bio ink to print three-dimensional tissue. Working from cellular structures, the Edison Invivo prints soft tissue like skin and cartilage that can be used in biomedical research. Just released in 2015, the Rokit Edison Invivo is significantly less costly than other 3D bioprinters on the market. Although the uses may be limited to biomedical labs in the near future, the days of 3D printing of organs and body parts may not be that far off.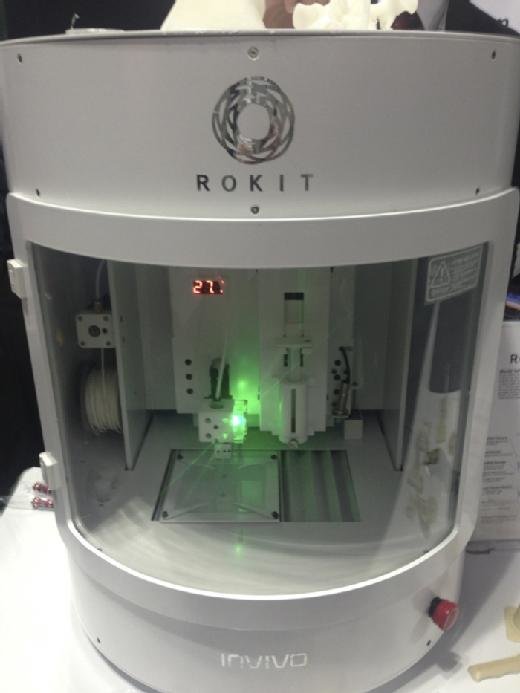 For a completely different build material, there's the Mcor Arke from Ireland's Mcor Technologies, which 3D prints photorealistic full-color objects using common printer paper. This makes the process affordable and more environmentally friendly because all materials used are recyclable. The desktop-sized machine looks very much like a standard office printer and builds objects by inking, cutting and gluing together paper fed from spools inside the printer. Priced at around $10,000, the Mcor Arke is aimed primarily at academic institutions and creative professionals who can use it to make accurate color scale models and prototypes.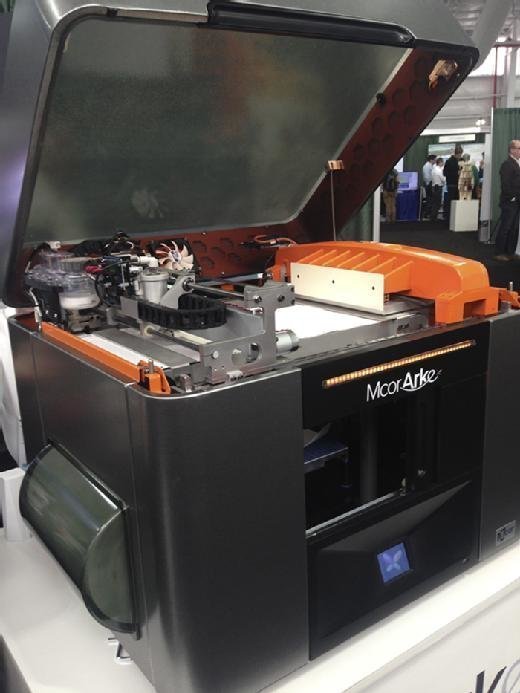 Available for under $700, the Cubibot is a stylish mini 3D printer that could find its way into schools and homes. Cubibot prints objects in a variety of materials, including ABS plastic filament, PLA bioplastics, wood filaments, nylon and more. These are available in pre-packaged smart cartridges, and the Cubibot automatically recognizes the correct filament when the cartridge is inserted. The Cubibot is cloud-enabled and Wi-Fi connected, allowing you to upload designs from local devices or from Cubibot servers.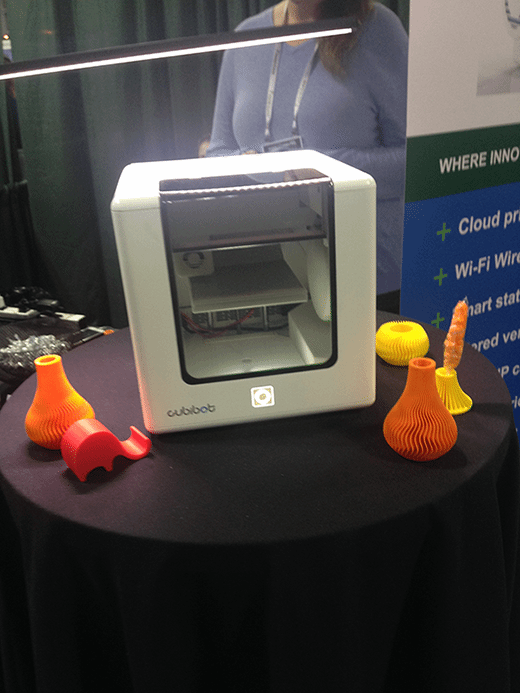 The X400 PRO V3 from Munich-based German RepRap is aimed squarely at professional users, such as mechanical engineering companies, fabrication shops, construction companies, small production shops and artists or demanding hobbyists who want a higher-end machine. The X400 PRO V3 is an upgrade of German RepRap's previous X400 machine, and features a dual printer head that allows faster, more precise printing and a wider range of print materials. The printer is well suited for industrial applications in automotive, construction, tool-making, and textiles, primarily for prototyping as shown by the engine block on top of the printer.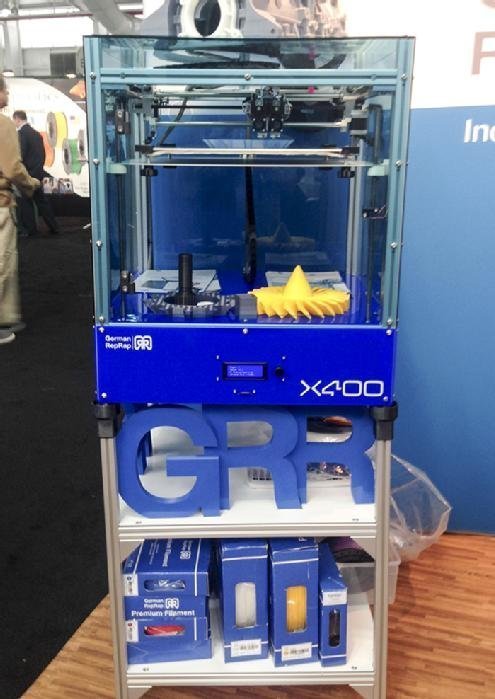 The Tiertime UP BOX 3D printer is a compact machine that should appeal to budget-conscious users, with an affordable price tag of $1,899. The UP BOX features a decent-sized build area and an enclosed environment, which reduces noise in the process; a built-in air filter absorbs fumes and odors. This makes the UP BOX a serious contender for schools, architectural firms and design shops that want to print high-quality prototypes and models but are turned off by the noise and smells that sometimes accompany 3D printing. UP BOX's sleek design and black and orange color scheme are major plusses as well.