tiero - Fotolia
What's holding back growth of 3D printing and additive manufacturing?
The era of 3D printing and additive manufacturing may be just around the corner, but the industry needs to coalesce for it to grow to scale, according to panel at Rapid + TCT conference.
The era of 3D printing and additive manufacturing always seems imminent, but it never quite materializes. This notion may finally be on the way out, however, as the manufacturing industry continues to shift to digital technology.
The turning point may be near, according to a panel keynote discussion at the Rapid + TCT 3D printing and additive manufacturing conference and tradeshow held last week in Pittsburgh.
One reason may be that major corporations are starting to sink real money and resources into 3D printing and additive manufacturing technology, which is helping to shift the view of it as a playground for prototyping and hobbyists.
HP Inc. came out with its HP Multi Jet Fusion high-end industrial 3D printers last year, but the real growth in the market will happen because it has developed an open platform for 3D printing, according to Stephen Nigro, president of HP's 3D printing business.
"If we were going to go from a $4 billion or $5 billion industry -- which it is today -- to go after that $12 trillion industry, you can't do it on your own; you have to leverage the world," Nigro said. "We announced the open material platform last year, and we've been building on the open platform, getting it ready to scale, because you need to have the platform to go after that large market opportunity."
What needs to happen for 3D printing to grow
The opportunity is great, but 3D printing and additive manufacturing is still a small industry, Nigro said. And there are six factors that need to happen for it to be a much more serious part of manufacturing:
Machines. The 3D printers have to compete with Computer Numeric Control (CNC) and injection-molding machines in areas like uptime, consistency and yield.
Total cost of ownership and cost. The 3D printing industry must cut costs dramatically to where it can compete with CNC and injection-molding manufacturing.
Materials. The 3D printing industry has to develop thousands of new materials.
Designing for additive. The way products are designed must take additive manufacturing into account through systems thinking, which considers the product as a whole, rather than constituent parts.
New supply chains. Supply chains must be redesigned to take advantage of all the possibilities of additive manufacturing.
Standards and regulations. Changing manufacturing will require the of standards and regulations that deal with issues specific to additive manufacturing.
HP Inc. itself put some of these practices together when it developed the HP Multi Jet Fusion 3D printing system, Nigro said. The vendor wanted to have some of the parts for the system printed, but decided it had to make economic sense to print them, rather than manufacturing them traditionally. The project was expected to only involve a small number of parts, but it turned out that it made sense to print about half of the custom plastic parts. This was not the conclusion of the design team, according to Nigro, but rather the procurement team that investigated the pros and cons of printing the parts.
"In one-third of the cases, the engineers actually took the time to redesign the part to take advantage of the 'complexity for free' [advantage of designing for 3D printing]," Nigro said. "In another third, it was cheaper. And in the last third, it allowed us to ramp the product faster. It's a relatively low-volume product, so it's not like we're going to take a $10 million a year inkjet printer, but it is a start. And it surprised us in terms of where it makes sense, but it speaks to the power of getting the economics right and the functionality to be able to start that transition."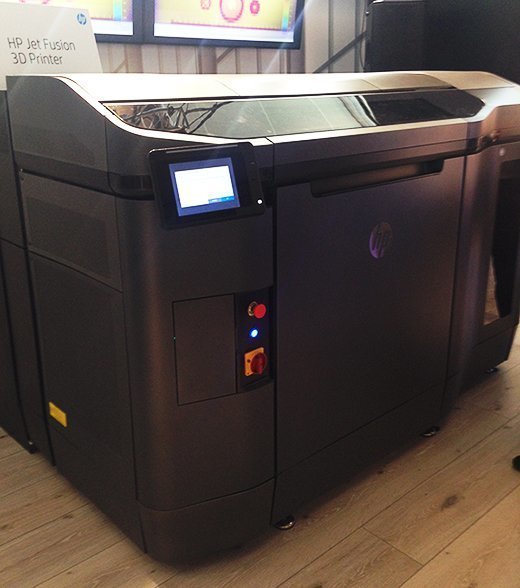 GE Aviation committed to 3D printing
GE Aviation is also making a firm commitment to including 3D printing and additive manufacturing in producing real parts for aircraft engines. GE Aviation's LEAP engine includes about 18 fuel nozzles that are printed, according to Greg Morris, additive technologies leader at GE Aviation, based in Cincinnati. As there have been more than 14,000 LEAP engines delivered, this represents thousands of printed parts, but it's still only a drop in the bucket, as each LEAP engine comprises more than 10,000 components.
However, Morris said the process is just beginning, and GE Aviation has learned three concepts that make additive manufacturing more feasible: reduction of development time; systems-level, rather than parts-level thinking; and a simplified supply chain.
"For our advanced turboprop engine, which we have been designing for the past year and a half, we have been able to shrink that development time substantially and have been able to reduce costs in developing that engine by leveraging additive metals to accelerate that path," Morris said. "For systems-level thinking, the fuel nozzle is one of 10,000 parts in a LEAP engine, but on the advanced turboprop, we're printing 35% of that engine. We took 855 distinct and different parts and consolidated it down to 12. That's system-level thinking, and that's a completely different approach about how you go about designing and considering additive."
Such systems-level thinking in design leads to the dramatic reduction in parts, which dramatically simplifies the supply chain.
"Think about 855 parts, how many designers, how many engineers, how many prints, how many files did that take?" Morris said. "Now, you only have 12; you've greatly reduced the number of people it might take to design that in some ways, but you've reduced the amount of logistics involved. Instead of traveling thousands of miles to have these parts in the supply chain, we've reduced it down to a couple parts that get built in machines that are at the production facility."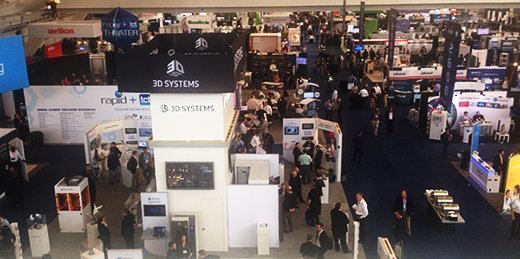 Despite successes, acceptance slow
However promising these examples are, the 3D printing and additive manufacturing industry still has a considerable way to go before it becomes a mainstream part of manufacturing. Education in additive manufacturing design, processes, machines and technology needs to play a critical role, Morris said.
One way is for companies to partner with schools, from primary and secondary schools to colleges and universities. GE Aviation is also tackling the problem inside the company by embedding designers with additive expertise together with engineers.
"Recently, we took about 50 engineers and put them through an intensive class on 3D printing and sent them out to various GE businesses, not to go tell them what to do or how to do it, but to be there to take the learnings that we had and pull that out to the thousands of other engineers and designers that are out there," Morris said. "Of course, we still very much value mechanical engineering and want people coming in with a solid mechanical engineering background and education. After all, we are flying people today on planes that have the LEAP fuel nozzle."
Growing the additive manufacturing workforce is critical, Nigro agreed, and it's an where the industry needs to come together as a whole.
"I don't think it's a question for any one company, although it sounds like GE is doing a fantastic job, and we have a program at HP," Nigro said. "The industry needs to come together with all these stories, [not just the GE fuel nozzle]. Seeing is believing, and we're all in it together, so that's our opportunity."