Share this item with your network:
Technology insights for the data-driven enterprise

ktsdesign - Fotolia
Augmented-reality technology may transform work as we know it
Wearable technology hasn't quite made it to mainstream businesses—but it will, and it's going to change the way people do their work.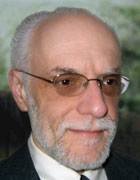 By
The Internet of Things has been heralded as the next wave in mobility and personal computing. But most of the interest to date has centered on consumer use of wearable devices like smartwatches, fitness bands and 3-D head-up displays -- devices that let people view data while looking straight ahead. These are interesting areas of exploration, as they provide incentive for users to experiment with computer-aided, real-world environments known as "augmented reality."
Most businesses today are still in the "toy" phase with this technology. But over the next few years, employees will start bringing wearables to work, as they did with smartphones, and start using them for business purposes. But the coming change will be much bigger than that. I call it the "Enterprise of Things." Companies will instinctively search for tools that increase the efficiency of their workers and maximize the effectiveness of their resources. Indeed, by 2020, I predict most people will use augmented-reality technology: sensors, head-up displays, even perceptual systems -- the kind of computing that lets us control devices without even touching them, or allows software to adjust to movements captured by video cameras.
So what might an augmented workforce be like? Imagine having a service technician come to your house to fix your washing machine. He'll point his head-up display at the washer. A camera will capture the model number and then upload it to the corporate cloud. That will trigger a download of schematics and instructions, along with an overlaid virtual-reality view of the machine's components on his display. Once the problem is diagnosed as a bad switch, the tech will upload a computer-aided design of the needed part to a 3-D printer in his truck. By the time he gets back to it, the part will be made and ready for installation.
Such tools make every worker sent on a service call an expert. That makes for more uniform service across the board, and it requires only one visit -- there's no need to go back, order a part and then return another day to install it. And with all the sensor data flowing in to the home office, a best-case routing algorithm will be able to discover which technicians have completed service calls and which is closest to the next one, allowing service teams to help more clients a day.
And finally, with a wealth of data to retrieve and analyze, a company can gain business insights it couldn't before, enhancing service quality and profits and strengthening customer loyalty. For instance, in the washing-machine example, the company may quickly discover which machines have the highest failure level and take appropriate action -- like issue a recall or send out technicians to do proactive maintenance. It can also quickly assess how well assets such as trucks and storage facilities are being used.
Of course, getting there won't be easy. Corporate infrastructure and systems will need to be upgraded for performance. So will network access and security, back-office applications like ERP, device management and cloud-based services. It will require beefed-up network bandwidth, more wireless connectivity options and an expanded ability to identify devices and allow access. Further, changing interfaces from "point, click and type" to "speak and be heard and seen" will involve redesigns of business processes and applications, from what's seen on tablet screens to the workflows and rules programmed into the software.
Sound too sci-fi? We're on the cusp of this happening now, with new gadgets like voice- and vision-activated computing invading the market. We'll see an explosion of augmented-reality technology projects coming in the next few years in medicine, public service, financial industries. And then there are the Internet-connected "things" we haven't even seen yet -- they'll have a major impact on the way we work and the way companies do business. The time to start assembling the high-tech tools, connections and back-office systems for workers of the future is now.
Next Steps
The ins and outs of 3-D printing
Put this on! Technology every maven is wearing
Dig Deeper on ERP and augmented reality