Share this item with your network: Technology insights for the data-driven enterprise

iSTOCK/GETTY IMAGES
Manage
Learn to apply best practices and optimize your operations.
Cloud, mobile technologies ease ERP installation woes
It's time to enter the 21st century and make the most out of new technologies to make ERP installation easier and more cost-efficient.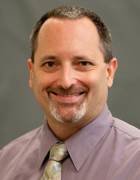 By
We're all too familiar with the enterprise resource planning deployments that can take years -- and with the on-site consultants who stay so long we forget that they work for somebody else. PeopleSoft moved into one of my former companies for five years; another company took 18 months to install an ERP system. These situations are accepted as the cost of doing business. Yet I always wonder: Why must this be so?
Yes, the technology is complicated. Of course, ERP deployments must be done without shutting down the business or any key operational departments. It's like changing the tires on a moving car. But the extent to which troubles persist with over-budget and underperforming ERP software installations is startling.
According to a recent report by Panorama Consulting Solutions', "approximately 59% of projects have exceeded their planned budgets, 53% of projects have exceeded their planned durations and 56% of organizations have received less than 50% of the measurable benefits they anticipated from their ERP software initiatives."
I ask again: How can so many businesses launch initiatives that they can expect will, on average, have a 50% success rate that delivers 50% of expected outcomes? It seems ERP keeps stepping up to the plate and striking out.
Slaves to technology
Until recently, corporations have been slaves to ERP: Centralized, inflexible, resource-heavy and incapable of growing with the business, ERP systems mirrored the very organizations they were supporting. Obviously, ERP vendors can't build-to-suit for everybody, so customers end up buying the best system they can and configure it to fit. Sometimes that's like pounding a square peg into a round hole. In a story on customization in this issue of Business Information, Mads Wijngaard of shipping company Maersk Line recounted to SearchSAP Site Editor Todd Morrison what happened then:
"We did a little change for Japan, we did something for Brazil. Germany wanted something separate," he said. "We never went back and asked, 'So, what happens when we make this change in the U.S. that's a little bit better? What about all these locations we've already been to? They don't have this … should they get it?' " In the end, he said, "It was customized beyond recognition."
Now, there are signs that that relationship may be reversing itself, and that ERP systems in the cloud may start working for organizations instead of against them. "There's no question in my mind that's the future," Scott Fenton, vice president and chief information officer at software company Wind River, told Executive Editor David Essex in another of this issue's stories, on the future of ERP. "The pieces are breaking apart. They're moving to the cloud."
Not only that, but because of the cloud, ERP can be broken up into smaller, more nimble applications that can more easily be upgraded, configured and integrated. "ERP used to be the core of my IT shop," Fenton said. "It's not anywhere near that now. ERP is something in the background."
A new world
It may be as if ERP, that old, stodgy fuddy-duddy, is finally retiring and being replaced by the new Facebook generation. Under our very eyes, institutions of authority in organizations are giving way to a new landscape, where hierarchies are dissolving, leadership is dispersed and "resources get attracted, not allocated."
Essex also spoke to Larry Freed, CIO at Overhead Door Corp., which has extended its business to the cloud to create an ecosystem with its customers. "Most [small and medium-sized businesses] can't do this stuff," he said. "We're telling them, 'You're coming to the cloud. We can be your cloud.' "
But it's still a slog. Panorama's research also shows that despite the obvious benefits of moving to the cloud, adoption is slow because of perceived risks. But given the alternative, the 50%-gets-50% equation and all of the cost overruns and unrealized value, how risky can that be? It's time to start taking control of ERP, and the way to do that is to set it free.
It's an upside-down solution for a topsy-turvy IT problem.
Dig Deeper on ERP software selection and implementation