Share this item with your network: Technology insights for the data-driven enterprise

Kirill Kedrinski - Fotolia
Evaluate
Weigh the pros and cons of technologies, products and projects you are considering.
Cloud vendors dish up vertical applications
Vendors have been serving vanilla cloud apps, but now they're mixing in more industry flavor. Should organizations sample that software or make their own?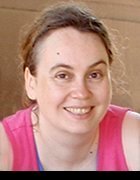 By
The market for cloud-based enterprise applications is in a healthy state of flux -- good news for organizations looking to do away with hefty maintenance and IT costs. Buyers who five years ago had, at best, one or two choices now face an array of alternatives.
But when it comes to applications that address the specialized needs of industries such as banking, healthcare, manufacturing and the public sector, the pickings are slimmer; buyers may have no cheaper cloud alternatives to on-premises software.
Large vendors like Salesforce.com and Workday, which have their beginnings in the cloud, haven't strongly "verticalized" their cloud software. Neither have on-premises vendors like Infor and SAP. The focus instead on the wider market led to heavy-duty customization, often to meet the needs of one company. In contrast, smaller cloud players have grown by focusing on one industry -- for instance, providing customer relationship management tools to nonprofits or enterprise resource planning software to manufacturers.
But customizing can keep users waiting for the industry-specific features they need. Or they may just be unaware that such capabilities have already been built.
Cloud vendors show industry
That's all changing. Companies have a growing appetite for cloud applications, and vendors hope verticalization will satisfy it.
The likes of Infor, Salesforce and SAP are promising to deliver their first substantive cloud application suites for specific industries, often with specialized analytics and dashboards. At the same time, cloud manufacturing ERP vendors such as Kenandy and Plex are expanding into verticals with similar needs, like the food-and-beverage industry. And larger cloud rival NetSuite, which already caters to several industries, is deepening its vertical credentials through acquisition or partnerships. For example, its purchase of Retail Anywhere expanded its offerings in multichannel commerce -- and Order Motion added order management to its list of specialties.
Companies that can't wait for vendors to develop the perfect industry application have other avenues.
Cloud vendors are aware of their own limitations and of the need to provide business opportunities for their partners -- consultancies, systems integrators and independent software vendors -- by opening their platforms to third-party developers. An ISV with expertise in a microvertical -- for instance, dairy farmers or wine growers -- could build specialized add-ons for retail applications.
User-developed industry cloud applications are starting to emerge -- and they could remake the competitive landscape. A pharmaceutical company building cloud applications that are widely adopted by its peers and by users could end up dominating parts of its market. Application vendors know they may find themselves competing with their leading customers and are starting to work closely with industry leaders on "co-innovation."
Developing vertical applications in-house is a luxury large companies can afford. But for smaller ones with limited development dollars, the best option may be pooling resources with peers. Companies can either fund community development carried out by a third party -- the cloud application vendor or one of its partners -- with the aim of selling the products themselves. Or they can band together with their own partners or even competitors.
Moving up, moving out
But change is also afoot in the cloud development platform arena. Application vendors that once were seemingly hardwired to their Platform as a Service offerings are now open to adding in a third-party service such as Microsoft Azure or Amazon Web Services or standardizing completely on one.
What do these PaaS consolidations and shifts mean for organizations looking to develop industry applications? And where will they sell the applications? Despite high expectations, business app stores haven't yet turned out to be the Amazons or iTunes of enterprise software.
In today's competitive climate, it's no longer certain that a business will stay within the boundaries of its original vertical. Many industries are undergoing major change as the rise of subscription services and the promise of the Internet of Things and other technologies create new revenue opportunities. Think about a door manufacturer that now sells monthly subscriptions to keyless door entry or the large manufacturer of construction equipment that's seeing more demand to rent its machines than buy them.
How should companies measure the use of their products and services and how should they price them? For a manufacturer that rents its products, pricing might reflect how much earth a customer moves with a rented excavator. Others that fit their products with sensors could sell data after making it anonymous. A wheel manufacturer might have performance data that is useful to automakers and insurance companies.
As organizations think about running industry-focused applications in the cloud, they'll also need to decide what kind of business they want to be in -- whether it's delivered through the cloud or not. A retailer might add a distribution arm while a bank starts selling commemorative coins. A chain of gyms could run its own architecture and construction operations.
To do all this, they'll need more flexibility in their industry applications, a more modular approach that allows them to mix horizontal and vertical capabilities from several vendors. The trick will be getting the recipe just right.