Share this item with your network: Technology insights for the data-driven enterprise

iSTOCK/GETTY IMAGES
Evaluate
Weigh the pros and cons of technologies, products and projects you are considering.
Enterprise resource planning software dead? Tell me another one
Don't believe the hype. ERP isn't going anywhere. It will, however, adapt to a world where mobile and cloud reign.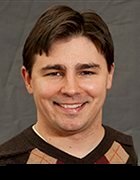 By
I covered the mainframe when I started in IT reporting almost eight years ago. Back then, there was a lot of talk about the mainframe being dead. Well, as I see it, enterprise resource planning software is the mainframe of the business applications world.
Plenty of people say ERP is dead, but it's mostly because they're seeking attention. What's more likely is ERP software is morphing into something different, adapted for today's mobile and cloud-computing world. That's the focus of this special issue of Business Information.
Executive Editor David Essex gives us a glimpse of the future of ERP. One vice president and chief information officer he spoke to remembered a quarter-century ago when ERP was a "single, on-premises system." That still exists, but many now see ERP moving toward hybrid IT environments -- some on-premises, some cloud -- with mobile and analytics capabilities so that employees everywhere can make intelligent business decisions.
It isn't much different from other parts of the economy. A decade ago most people used CD players to listen to music at home or on the go. Now it's a mix of music files on your PC and iPod combined with cloud-based services like Spotify. You used to go to the mall to shop for clothes or electronics, then you could choose between that and shopping online; now retailers let you buy on the Web and pick up or return goods at a store.
Other stories in this issue address hurdles that IT shops will face as ERP evolves -- for example, integration. If a piece of your IT environment is sitting on a server in your data center and another is in the cloud, how can you get them to talk nicely to each other? And how can you get them to communicate quickly and accurately so that information remains available and reliable?
Then there's ERP software customization. Heavily customized ERP packages are still the norm, but that's also changing. Todd Morrison reports on why heavy customization to appease business users often ends up being a huge, expensive problem down the road.
You don't hear too much about the mainframe nowadays, but yes, it's still around. It has adapted to run Linux, added specialty processors and even started catering to small businesses. In fact, it's still a multibillion-dollar business for IBM. Like the mainframe, ERP will continue to adapt, churning on in the background and not getting much press until someone else seeking attention proclaims it to be dead.
Dig Deeper on Cloud-based ERP systems