Share this item with your network:
Technology insights for the data-driven enterprise

iQoncept - Fotolia
Improve business cost management with better collaboration
Accounts payable doesn't typically do work to help other departments, but it should. A little altruism could provide better business cost management.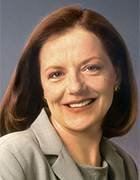 By
Business managers hate it when they learn at the end of the month that they spent more to get work done than they budgeted for. It makes them look inept. They have to explain to the boss what happened and then figure out what can be cut to make up for the shortfall.
Here's a better route to business cost management: The finance department feeds them a daily stream of information on accumulated costs. The info comes in as invoice line items in templates that vendors submit by email after delivering their products or services.
For example, a supplier of water tanks emails a manufacturer's accounts payable team that three tanks priced at $1,685 each were delivered. Accounts payable notifies plant managers, who can immediately verify the delivery.
This way, the chances of getting hit with a nasty month-end surprise are greatly diminished. Managers can make adjustments on the fly when they notice expenditures mounting -- instead of waiting for the aggregated cost picture to be packaged for analysis weeks after decisions have been made.
Unfortunately, few accounts payable departments go out of their way to develop process innovations that could help managers keep a tight rein on budgets. Most don't have a "customer service" mind-set. They process invoices, verify expense reports and maintain records. Everything else is not their job.
Benchmarking research by my organization, APQC, shows that among 1,676 organizations, the top 25% receive invoices from vendors and send pertinent data to field managers for approval in three days or less. The bottom 25% need 10 days or more.
Good business cost management prioritizes moving data quickly to the field, often by investing in process streamlining and electronic processing of transactions. Perhaps managers are motivated in part by CFOs, who want a sound system for forecasting and scheduling outflows of cash. And surely they recognize that electronic processing is more cost-efficient than cadres of humans doing manual data entry.
But what happens at Aera goes way beyond that. Cost review and analysis has been integrated right into the invoice approval process.
Accounts payable managers heading departments like these go beyond the typical finance employee's job description. They think of themselves as providers of business services to customers, albeit ones they work with. They might, for example, let salespeople know that slow-paying buyers of the company's products are unhappy about quality -- or give procurement ideas for structuring deals with suppliers.
Such innovation can be found at Aera Energy LLC, one of California's largest oil and gas producers. The company produces about 131,000 barrels of oil and 36 million cubic feet of natural gas a day. Aera drills more than 1,000 wells a year, and oil field managers must requisition essential supplies every day. A pump that breaks has to be fixed right away; industrial cleaning fluids need constant replenishment. Local vendors stand at the ready with nearby warehouses filled with all manner of products and parts. One feeds Aera more than 1,000 invoice line items a day.
On the face of it, Aera's accounts payable team is doing something that all accounts payable departments do: It sends invoice data to requisitioning managers for approval so vendors can get paid. But what happens at Aera goes way beyond that. Cost review and analysis has been integrated into the process.
Ron Hardin, Aera's financial process manager, explains that vendors send in data broken down by specific work orders. That makes it easy for managers in the field to know which work orders have been completed on any given day.
"Operating managers love it," he told me, "because it helps them run their businesses better." The field managers now incorporate invoice line-item approval into their daily rhythm. Each morning, key managers meet briefly to single out the day's challenges and deliverables. They review the line-item feeds that SAP's enterprise resource planning system sends them overnight. By integrating the invoice approval process with cost reporting, Aera has not only reduced accounts-payable processing costs but helped decision makers in the field become astute cost managers.
This all works because Aera has built catalogs for its 60-plus suppliers in an e-commerce function that also lists tens of thousands of line items. When a field operator needs to get multiple items, he simply tells the supplier what quantity of which items are needed. The supplier delivers the goods and submits an electronic invoice into Aera's system. The invoice automatically links the supplier's data with Aera's catalog numbers. Overall, 97% of the invoice line items that Aera receives are processed electronically, which keeps processing costs under control and errors in check.
It also works because accounts payable doesn't look at operating managers in distress and think, "That's not my problem." Instead they work to help keep another department's costs under control. Business cost management is just good business.
Next Steps
Make the most of accounts payable technology
How to chart top customers in an invoice register
Dig Deeper on ERP accounting software