Share this item with your network: Technology insights for the data-driven enterprise

iSTOCK/GETTY IMAGES
Manage
Learn to apply best practices and optimize your operations.
Moving toward cloud finance? First, some questions
As more organizations put their trust in the cloud, many will start putting financial applications in it as well. Before making that leap, make sure your process is sound. Then grill those vendors.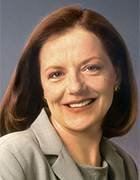 By
Chief financial officers have long resisted using cloud-based financial management applications. They'd cry "What about security? What about privacy?" Despite assurances from IT experts that a public cloud is often more secure than an internal data center, most CFOs wouldn't budge. Now the resistance is starting to melt away.
A survey conducted by Financial Executives International (FEI), an association of senior finance managers, and IT research company Gartner Inc. showed that a majority of CFOs and controllers expect to move half of their transaction processing to Software as a Service (SaaS) platforms by 2016. And by the look of claims cloud financial software vendors make, demand is taking off.
If you want to hop the cloud train, consider your process management strategy. A cloud finance initiative undertaken for sizeable cost savings may not prove so clever in the long run.
"Where the financial systems reside is not as important as how well the end-to-end financial process is designed and the level of service you need to provide to the business," said Mahesh Shetty, CFO of Encore Enterprises Inc., a commercial real-estate company in Dallas. Shetty is a big fan of cloud-based finance software -- he uses SaaS for payroll, accounting, payables processing and disbursements. But, he cautioned, "if you have not already done the hard work of, say, standardizing on a single chart of accounts, moving to the cloud is no panacea. No software change is going to solve problems that stem from failure to optimize the process."
So before moving to the cloud, ask yourself some questions: What's my organization's mission? Does the business side really want us to get more involved in influencing performance with advanced revenue modeling? Or do they want us to stick to the nuts-and-bolts of transaction management, general ledger accounting, compliance and performance reporting? What will we do with our transaction processing staff if we move to the cloud? Are we prepared for the change-management issues that will arise?
Clients are also asking vendors probing questions about cloud-based finance, said Brad DeMent, of management consultancy ScottMadden Inc. That's because companies are looking to penetrate more markets. The trend is to move from a regional shared-services model to a global operating model, referred to as global business services. It usually entails new technology investments, modifications to existing systems or alterations to system interfaces.
First, he said, determine whether a vendor has experience integrating its cloud finance application with the company's brand of ERP. "Confirm exactly which capabilities will and will not be available to you," DeMent said. "You don't want to find out after you've signed the contract that your vendor has never before performed an integration with your ERP software or cannot interface with your homegrown supporting systems."
Find out how easy it is to unplug from the cloud application. "The sales pitch is that 'it's easy to un-hook if we don't exceed your expectations,' but that may not be true," DeMent said. Once people get used to a system, it's not easy to get them un-used to it. The smart move is to involve the vendor's technical people in the sales process.
The vexing issue for multinational companies is whether a cloud-based application will work well across different compliance requirements. For example, a local tax authority may require a value-added tax to be added to an invoice in a particular format, or it may insist that invoices be imprinted with certain seals or government coding. Such requirements can be addressed easily enough if the vendor is willing to make modifications, DeMent said. But the cloud model is predicated on standardization, not customization. It's best to raise these issues early in the conversation.
Finally, perform due diligence on the vendor's disaster-recovery capabilities. How did it do when put to the test? DeMent tells the story of a transaction-processing center in India. A submarine hit an undersea cable, and that disrupted processing. The company recovered by quickly transferring to a redundant site in Europe. Be sure to press cloud vendors about having that capability -- or ask to see evidence of a plan to support business continuity in a disaster. You are entrusting someone with your company's critical data, so be sure they will care for it.
Dig Deeper on Cloud-based ERP systems