Evaluate
Weigh the pros and cons of technologies, products and projects you are considering.
Top 10 innovations at 2014 Inside 3D Printing conference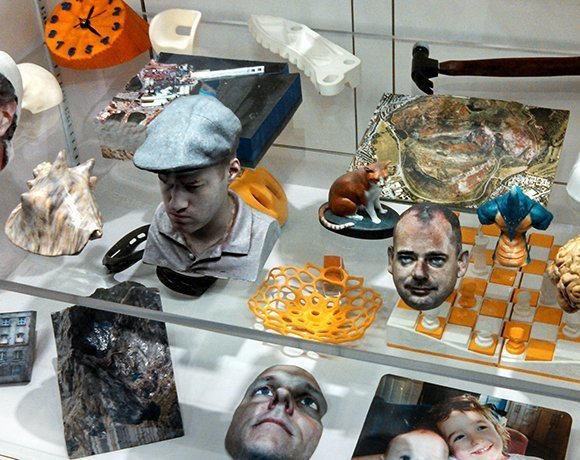 The quality of 3-D printed objects has evolved past clunky, monochrome figurines, as evidenced by some of the displays at the Inside 3D Printing conference and expo. More 3-D printers are capable of printing in a rainbow of colors, cutting back on the time people previously would have spent painting or otherwise finishing items.
Mcor Technologies, an Ireland-based 3-D printer manufacturer, showcased how startlingly realistic 3-D printed objects now can be. As the above image shows, such objects as busts, masks and mousepads can be printed from photographs -- with scarily lifelike results.
View All Photo Stories