Evaluate
Weigh the pros and cons of technologies, products and projects you are considering.
Top 10 innovations at 2014 Inside 3D Printing conference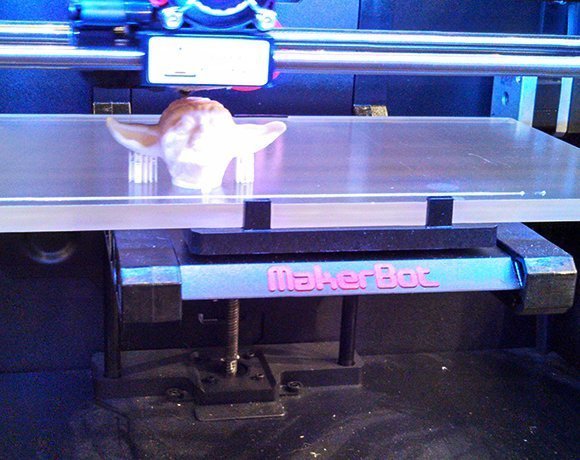 Attendees at Inside 3D Printing got to see not just finished products but the 3-D printing process itself in action. Vendors such as Brooklyn-based MakerBot an industry heavyweight, had printers running throughout the three-day show to demonstrate how they work.
In the photo above, a MakerBot Replicator 2 model printer works on a figurine of Star Wars character Yoda. Fine polymer filaments are laid down and fused together by the printer head, starting from the bottom up, layer by layer, until a solid form is created. The process can take hours or days, depending on the size of the item. And the sizes on display varied widely, as the next slide illustrates.
View All Photo Stories