Evaluate
Weigh the pros and cons of technologies, products and projects you are considering.
Top 10 innovations at 2014 Inside 3D Printing conference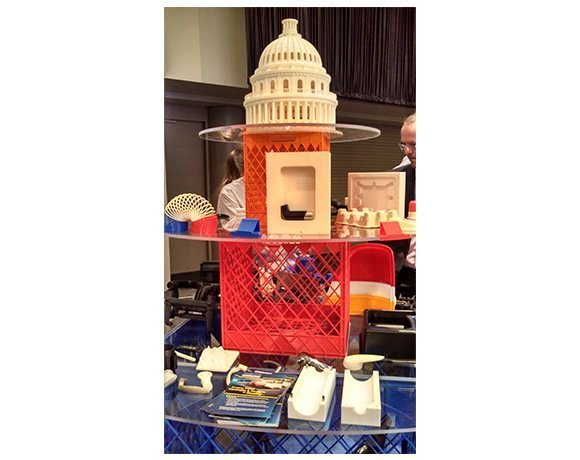 Looking at the scale of the items above -- milk crates, chair backs and even detailed building models -- one might assume they were printed out in sections and assembled. Not so. They were all printed as-is on a large-scale industrial printer from Edina, Minn.-based manufacturer Stratasys. No further assembly was needed after the print jobs were complete.
The objects were designed using the Mastercam computer-aided design/computer-aided manufacturing (CAD/CAM) software from Ann Arbor, Mich.-based Cimquest. Most CAD/CAM software on the market today is compatible with 3-D printers, but the design complexity provided varies from package to package.
View All Photo Stories