Evaluate
Weigh the pros and cons of technologies, products and projects you are considering.
Top 10 innovations at 2014 Inside 3D Printing conference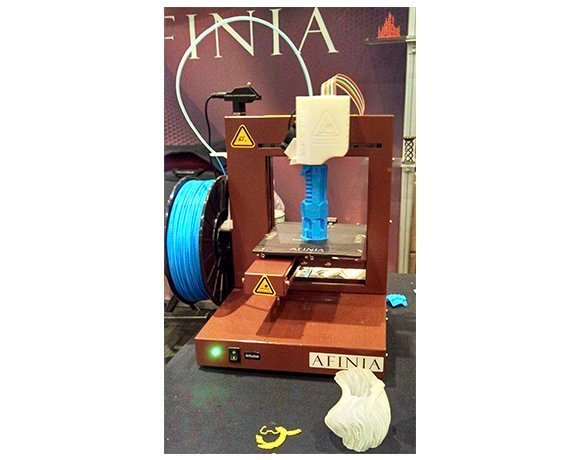 Industrial printers are a good fit for manufacturers or other users who need to print large items or, at least, large quantities of items. But for home hobbyists, desktop printers are probably the way to go.
The compact nature of these printers also lends itself to simpler designs that are easier for the layperson to manipulate and maintain. Afinia, a Chanhassen, Minn.-based maker of 3-D printers, displayed its H-Series model at Inside 3D Printing. It features a side-mount filament reel design and no lid, so users can see -- and better understand -- the entire print process.
View All Photo Stories