Evaluate
Weigh the pros and cons of technologies, products and projects you are considering.
Top 10 innovations at 2014 Inside 3D Printing conference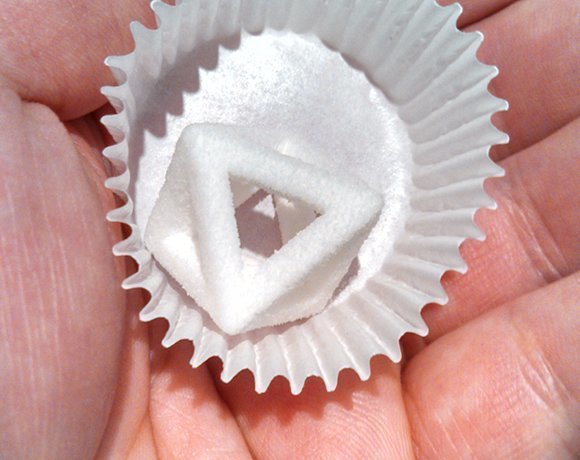 This year's conference put the consume back into consumer goods with a stronger emphasis on the market for 3-D printed food. Several sessions detailed the innovations made in recent years, from NASA's program to bring 3-D printed pizza to its astronauts in orbit to the bioengineering research being done on 3-D printed meat using living cells.
Rock Hill, S.C.-based 3D Systems offered attendees the chance to sample a 3-D printed sweet in the form of geometrically-inspired sugared mints, as seen above. Candy is the 3-D printed food that has found the widest audience so far, according to conference speaker Terry Wohlers, principal consultant and president of Wohlers Associates Inc.
View All Photo Stories