Evaluate
Weigh the pros and cons of technologies, products and projects you are considering.
Top 10 innovations at 2014 Inside 3D Printing conference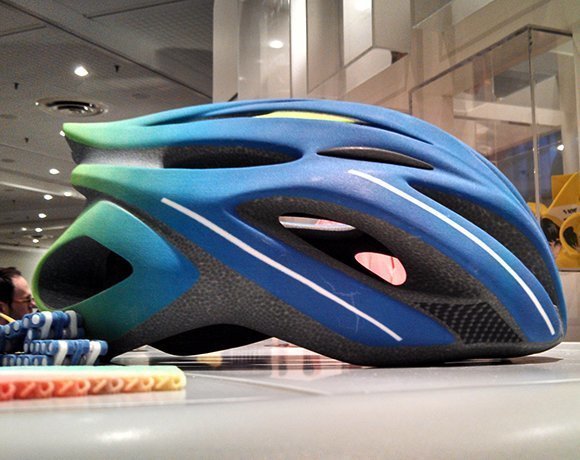 Three-dimensional printing can produce items that are not only fashionable and functional, but potentially lifesaving as well. The above bike helmet, created on a 3D Systems printer, is made of industry-grade, impact-resistant materials that make it as effective -- if not more so -- than traditionally manufactured helmets, the vendor claims.
When it comes to what's under the helmet, 3-D printing has that covered as well. Recently, doctors successfully performed the first 3-D printed skull transplant. Custom prosthetic limbs are being printed for amputees, and printed ears and noses have been created using live tissue cells from patients. Biomedical researchers have even created partial organs -- kidneys, bladders and skin, to name a few -- using 3-D printers.
Check out more information on 3-D printing
Find out why the 3-D printing industry is poised for growth
Learn about Dell's foray into the 3-D printing market
Read about the hazards of 3-D printing
View All Photo Stories