Share this item with your network:
Technology insights for the data-driven enterprise

What to consider before moving applications to the cloud
Before choosing to put applications in the cloud, organizations need to identify the business problems that they are trying to solve -- especially the problems that set them apart from other companies.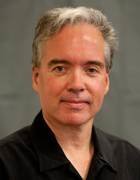 By
Moving applications to the cloud should never be an end in itself but a means chosen only after formulating business goals, industry watchers say.
Donald Dawson, a consultant at Strategy&, recommends that organizations draft a short list of things they need to succeed and then categorize them as foundational -- back-office functions like finance, human resources and payroll -- or differentiating. A trendy e-commerce site, for example, might be seen as key to expanding into new markets. "Do I keep them on-premises or do I source them in the cloud? It may be that the capabilities that differentiate you in the market aren't best supported by a full-blown ERP."
Conversely, figure out what doesn't distinguish the company -- commoditized processes such as procurement of office supplies -- said Nathaniel Clark, another Strategy& consultant. "Things that are foundational are also less necessary to have you maintain, and [they're] opportunities to be more efficient." Outsourcing them to specialized cloud services could save time and money.
But when moving applications to the cloud, don't take lower upfront costs at face value. Calculate total cost of ownership over five years and "read the fine print," Clark advised. Licensing terms can change, possibly leading to the unpleasant task of taking features away from users.
And understand where the cloud fits in the budget. "Subscription costs generally are not capitalizable," Clark said. Paying for cloud from operating expenses -- often touted as an advantage over on-premises -- might be discouraged in organizations with richer capital budgets to spend on equipment. Misplaced concern for accounting can tip the balance in favor of less-efficient systems.
To avoid this, accounting departments must rethink their approaches. "Even though you're in the cloud, you really do have an asset within the company," he said. "You're making an investment that's going to pay dividends."
Ed Anderson, an analyst at Gartner, said it's a question of trading customization for standardization and relinquishing some control over the applications and data. "It's not like public cloud is good and private cloud or non-cloud is bad," Anderson said. "People who are willing to make a lot of tradeoffs are actually finding a lot of success in the public cloud."
Be careful not to waste the resource elasticity the cloud offers. Moving applications to the cloud even though they hum along at the same rate every day can be more expensive than keeping them on-premises, he said.
The public cloud is the end and means at Appirio, a consultancy that assists with cloud migrations. It runs entirely on software as a service from Google, Salesforce, Workday and others and has always been "100% public cloud," said CIO Glenn Weinstein. No data centers, no on-premises or hosted software, no corporate network or firewall.
Appirio tells CIOs to make public cloud the IT procurement default even if they don't move everything right away -- and reduce legacy ERP to its essence.
"Anything outside of manufacturing at this point has good, viable solutions in public cloud, and even manufacturing, in the small-and-medium business market is viable," Weinstein said. Appirio recommends looking first at customer resource management, human capital management, core financials and service management. "You want to have a public cloud migration plan for the next two to three years."
Next Steps
Is manufacturing ERP ready for the cloud?
Comparing three cloud HR products
Cloud computing benefits continue to grow
Dig Deeper on Cloud-based ERP systems